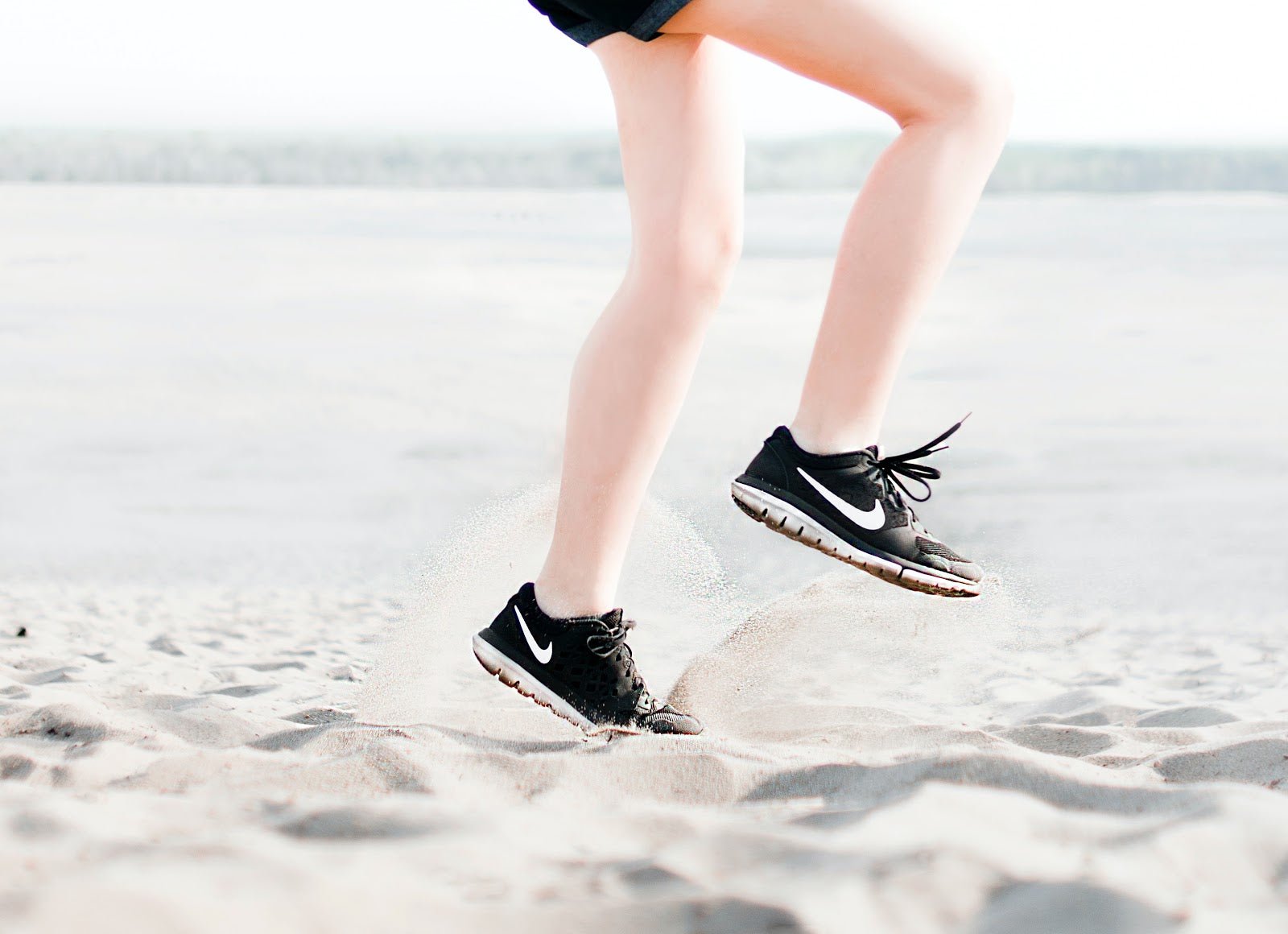 Get Your Legs Ready For Summer with IPL!
Summer is rapidly approaching, so what better time to start getting your legs ready for the beach and bathing suit season than today? Luckily, getting your legs prepped and ready for summer isn't difficult - or too time-consuming. 
There are several different ways to start getting your legs ready, and they can all be completed from the comfort of your own home. That's right; there's no need to set up any appointments to zap away cellulite or make your legs silky smooth. Here's how to tackle getting your legs ready for summer in just three easy steps. 
Exfoliate Your Legs
The first thing that you should do when you're preparing your legs for summer is exfoliate them. This allows you to get rid of all the dead skin hanging around from the winter months. 
This process is key to helping achieve smooth skin that looks bright and healthy. There are a few ways that you can tackle exfoliating your skin. Some options include using a granular scrub, a chemical exfoliant, or even a tool such as a loofah on your skin to complete the process.
Here are some of the ways that you can exfoliate:

Using a leg exfoliator brush or sponge. These tools typically have a rough texture which allows you to remove dead skin when you scrub your legs with them. One of these options includes dry brushing. Dry brushing is becoming more popular because it has a host of benefits. It can improve circulation in your legs, help make cellulite appear less noticeable, and could even help remove toxins through the lymphatic system. All of that with a little brushing! 


Exfoliating scrubs. These scrubs are popular because they contain granular beads which work to exfoliate your skin. It's important to keep a few things in mind if you opt to exfoliate your legs with a scrub, however. You should make sure that your product of choice does not have plastic microbeads in it because those can be abrasive to your skin and also hurt the environment. Finally, you should make sure that while you're applying these products, you scrub your legs in a circular motion. This will ensure that you're actually getting the dead skin off. As a result, your legs should be softer to the touch.


A loofah.

These tools can effectively help you remove dead skin from your legs. This is because they have a rougher texture, which means they can effectively exfoliate your legs and help you remove any old, dead skin. Simply wet the loofah with warm water and add some soap. Rub it in circles on your legs, and you're all set! (You can also follow with moisturizer.)
Zap Away Excess Hair and Impurities Using IPL
The next thing you need to do to get your legs ready for summer is to treat them using IPL. IPL is short for Intense Pulsed Light, and it's a form of light therapy that has a variety of uses and benefits. 
IPL isn't the same as laser treatment, and that's one of the reasons that it has become so popular. While laser treatments have just one wavelength of light focused on your skin, IPL scatters a variety of different light wavelengths. This is similar to a photo flash. This ultimately means that IPL can penetrate the second layer of the skin without damaging the first one at all - a total win-win. There are a bunch of reasons why people use IPL. Some of those reasons include to reduce or remove the appearance of: 
Birthmarks 

Freckles

Sun damage

Age spots 

Varicose Veins 

Hair on the face, neck, back, chest, legs, bikini line, or underarms 
Getting IPL treatment at your dermatologist's office to prepare your legs for summer can cost you a pretty penny, however. Usually, treatments cost somewhere between $700 and $1200. Because this is considered a cosmetic procedure, health insurance doesn't typically pick up the procedure. 
Luckily, there are alternatives if you're extremely interested in IPL (and who wouldn't be?) but don't want to deal with the hassle of going to appointments and paying so much money. That's right: you can get all the benefits of IPL without the cost or hassle. Let us introduce you to the KENZZI IPL Hair Removal Handset. While this is called the Hair Removal Handset, it can be used for any of the usages that one would typically complete an IPL treatment. 
Removing hair or other impurities on your legs has never been so easy. One of the best parts about the KENZZI handset is that it allows you to remove hair easily, without any razor burn or even ingrown hair. You got that right; you can do all that from your own home and without any pain. 
This handset can be used on any part of your body and has 10+ years of flashes when you use it as recommended. This means that you'll have the option to be hair-free for a long time - we've got you covered for this summer (and the one after that, and so on). 
This product was specifically designed so that you'll start seeing results in 3-4 weeks, so start preparing your legs for summer now. It will be here before you know it! Another reason that this KENZZI product is so special is that it has five power settings to customize for your skin-tone and skin sensitivity. At the same time, it will provide noticeable results at any level. 
There are so many reasons to opt for an at-home product instead of having to drain your wallet at a salon or dermatologist's office. You can use your IPL handset whenever you want instead of competing for an appointment. Simply incorporate this product into your skincare routine, and your legs will be all set to rock dresses and shorts all summer long. 
Use Microdermabrasion to Make Your Legs Look Their Best
You've exfoliated your legs, you've zapped away excess hair and sunspots, now what? There's one final step you can complete to help your legs look their best and most summer-ready. The final step is to complete microdermabrasion on any trouble spots. 
Microdermabrasion is a non-invasive cosmetic procedure that can be used to effectively exfoliate your skin, reduce the marks of aging, make your skin appear more even, or even reduce the appearance of stretch marks or cellulite that could appear on your legs. 
The way that microdermabrasion works are by removing the top layer of skin with a device. This is typically a wand with crystal-encrusted on it to exfoliate your skin's surface. 
This is another treatment that is often offered in a dermatologist's office. Luckily, as you might have guessed, there are ways to complete microdermabrasion treatments from the comfort of your home and get amazing results. 
The KENZZI At Home Microdermabrasion Handset uses a medical-grade diamond-encrusted wand to help exfoliate your skin and even suction away dead skin cells. While oftentimes people use microdermabrasion on their face, you can also use it on stretch marks on your legs or other skin impurities. 
It's important to note that the procedure should never be painful. While you might feel a quick, slight discomfort, there should be no substantial amount of pain. After you complete your microdermabrasion treatment, you might notice that you're experiencing a few side effects. These are completely normal and may include:
Skin swelling 

Bruising

Skin redness

A feeling of burning or stinging 

Feeling more sensitive to the sunlight 
While it's tempting to want to show off your summer-ready legs right after you're done, be sure to apply sunscreen; you don't want to get burnt! 
In Summation
Getting your legs all prepped and ready for summer is as easy as one, two, three. Start by exfoliating to get dead skin from the winter off of your legs. Once you've succeeded and completed that, it's time to move onto the next step, which is using your IPL handset. 
IPL is an extremely popular form of light therapy. It has earned accolades for being less damaging to the skin than laser technology is and can help you conquer a variety of skin issues. There's something for everyone when it comes to IPL. The best part? This product can be used for various different parts of your body, so purchase it once, and you'll find yourself reaching for it time and time again. 
Finally, use microdermabrasion to help reduce the appearance of stretch marks or other skin impurities that are making you self-conscious. Your legs deserve their day in the sun (after you're done with your microdermabrasion treatment, so you don't get burnt, that is!). 
Sources:
IPL Treatment: Cost, Procedure, and More | Healthline
How to Exfoliate Legs Safely with Store-Bought Products, DIY Remedies | Healthline
What to know about microdermabrasion | Medical News Today