USE CODE H50 FOR $50 OFF and Free shipping
Product Description
Do you want to remove hair with ease, with no razor burn and no ingrown hairs? You now can from the comfort of your own home...
Salon convenience at home
Suitable for most skin tones
Pain-free, safe and gentle
One fee for 300,000 flashes
What's Included?
IPL Handset, IPL Charging Cord, and IPL Instruction Manual.
1 Year Warranty
Your KENZZI product is warranted for a period of 12 months from the date you receive it. The warranty does not cover following and is not limited to; lost, misuse, accident, alteration, servicing, use with unauthorized accessories and any other conditions beyond normal use. If you would like to request a warranty claim, kindly contact customer services at info@kenzzi.com and our friendly team will assist you.
Worldwide Fast Shipping
We ship to everywhere in the world unless stated otherwise. Please note, KENZZI has no control over any customs or import duties that could be charged when the order reaches the destination country. These charges can cause delays and the customer will be liable to pay for them. KENZZI advises the customer to check with the local customs agency before placing the order.
90 Day Money Back Guarantee
Kenzzi has a 90 Day Money Back Guarantee. If you want more information, refer to the section at the bottom of the page for more information.
One click function
Making the handset easy to maneuver and use.
Intensity levels catered to you
A variety of settings to suit your skin tone and sensitivity.
Quartz bulb precision
Fitted with a quality German - made bulb for your safety and the best results.
Whisper Quiet Technology
No loud and scary noises here! Do your treatments in peace, quiet and confidence.
More time living, less time shaving
Engineered for faster effective results
4x Faster
The Kenzzi is designed to show results 4 times faster than competing products.
10x more precision
The Kenzzi has 10 times more precision than it's competitors.
Results in 2 weeks
With the Kenzzi, you will see results in about 2 weeks!
Results backed by science
Session duration
15
minutes / body part = 50% faster
Kenzzi IPL
Performance level
2 weeks
for noticeable results
Kenzzi IPL
4 weeks
for noticeable results
Competitors
Product satisfaction
93%
of customers are satisfied with the results
Kenzzi IPL
83%
of customers switched from another brand to Kenzzi
Competitors
Skin Safe Technology
Five settings to cater to your skin tone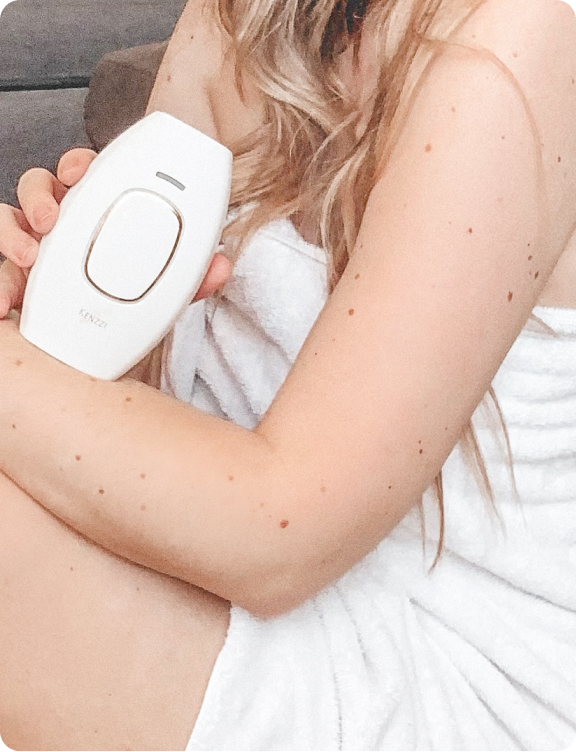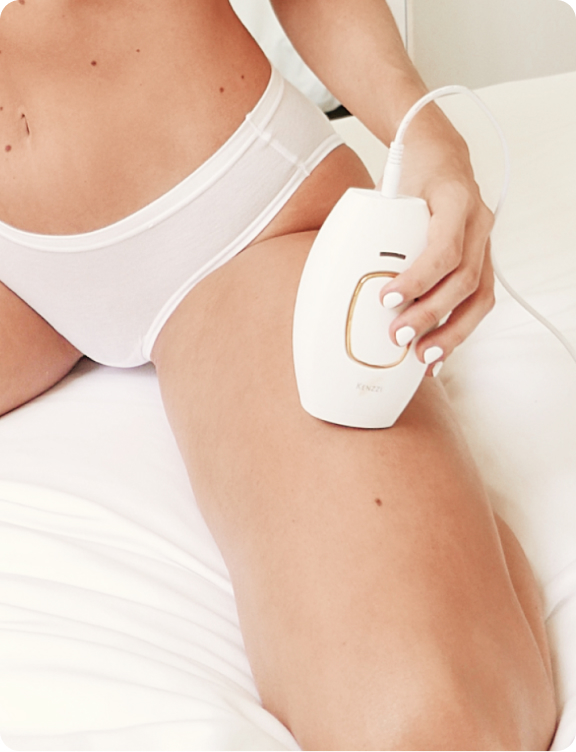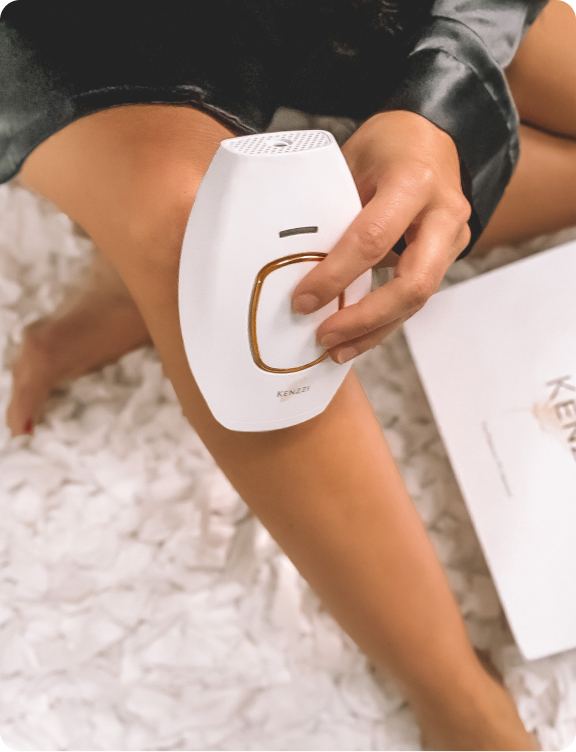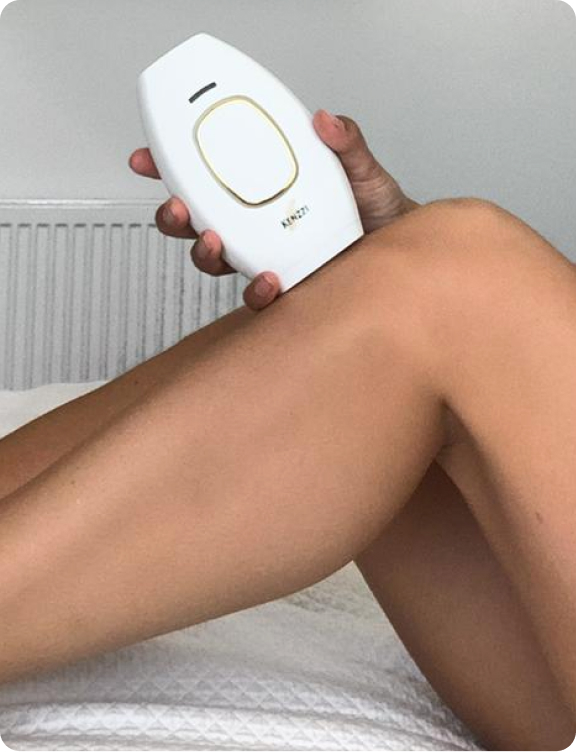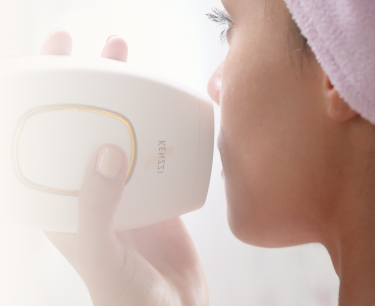 The safest, most result proven handset
The Kenzzi IPL Handset has been designed to deliver results in 2-3 weeks. The Kenzzi uses a quality German-made bulb for your safety and the best results.
Effortless and pain free
Cooling comfort technology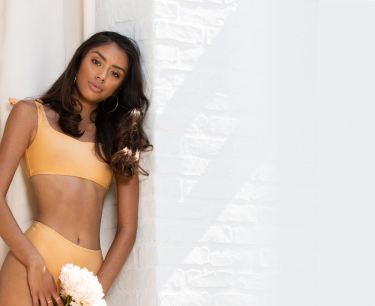 Better for you, better for the planet
Our IPL Handset is ideal for you, if you want to reduce your plastic footprint and water waste. Other Hair removal techniques such as waxing and sugaring can be harmful to our planet. Embrace a cleaner, and greener approach to beauty.
Make it a bundle
Laser & Microdermabrasion
Save yourself a trip to the hair removal clinic and dermatologist's office with our Kenzzi bundle which includes the IPL laser hair removal and Microdermabrasion handset. We have created this bundle to make a convenient, comfortable and affordable at home salon experience. Reduce hair growth in unwanted areas, then go straight onto cleansing your pores with best in class beauty products brought to you by Kenzzi.
Let's get social, follow us @kenzzi