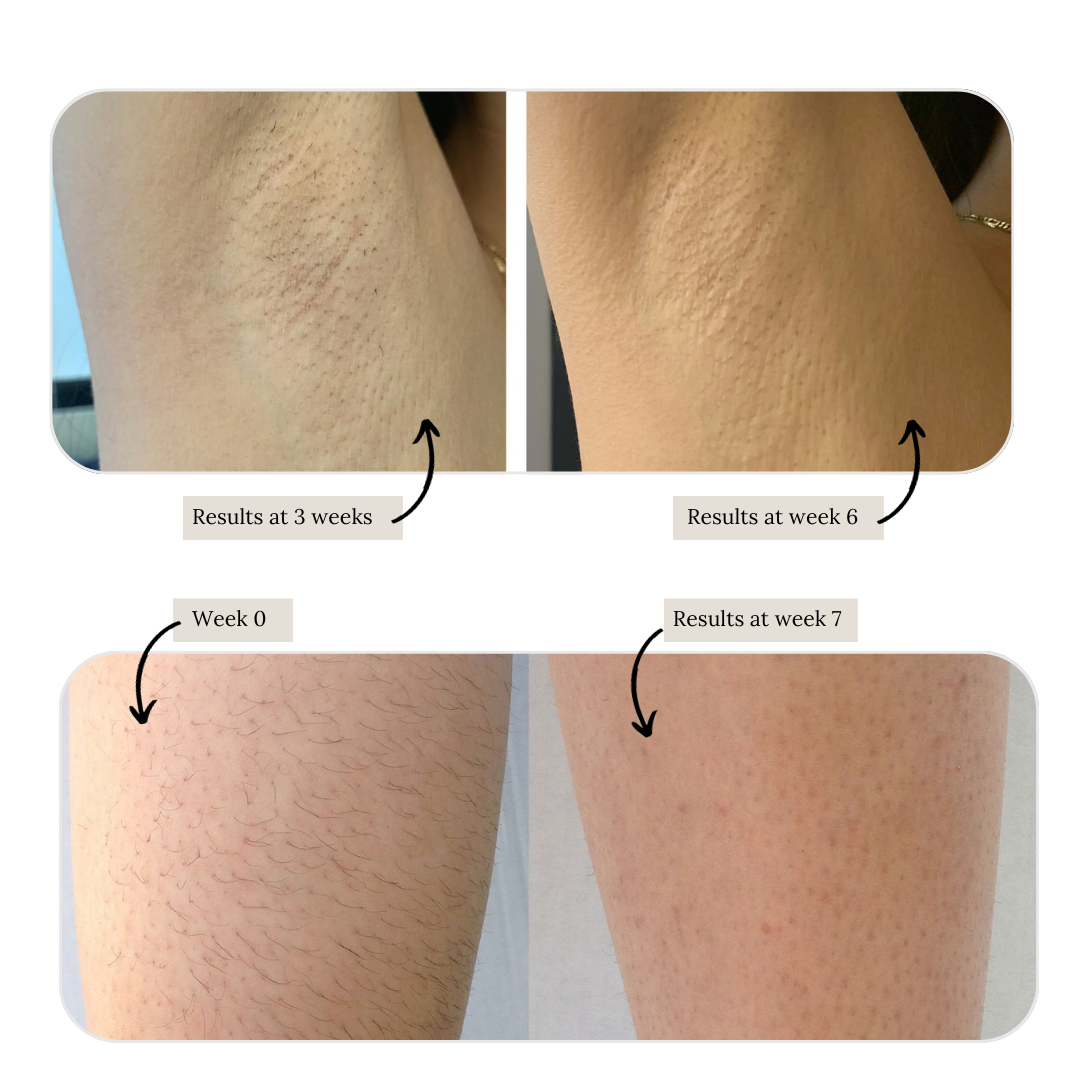 Your Journey to Smoother, Hair-Free Skin
Our at-home hair removal device is designed for gradual, noticeable results over a 12-week journey. In just 2-3 weeks, you'll start to observe finer hair regrowth and patchier areas in treated regions. As our IPL technology disrupts hair follicles, you'll notice hair becoming sparser and lighter in the following 4-8 weeks. By the 12-week mark, most users achieve full hair reduction. Discover the convenience and confidence of Kenzzi, as we help you on your path to smoother, hair-free skin.
Permanently Remove Age Spots, Acne & Hair Growth
Age Spot Reduction In Just Three Weeks

Rapid Acne Reduction Within One Week

Visible Hair Removal in Three Weeks

Pain-Free Light-Based Technology

9-Minute Treatment Sessions

Effective Use On Any Area For Hair, Acne, and Age Spots
Regular price

$159.00

Sale price

$369.00
Unit price

per
View full product details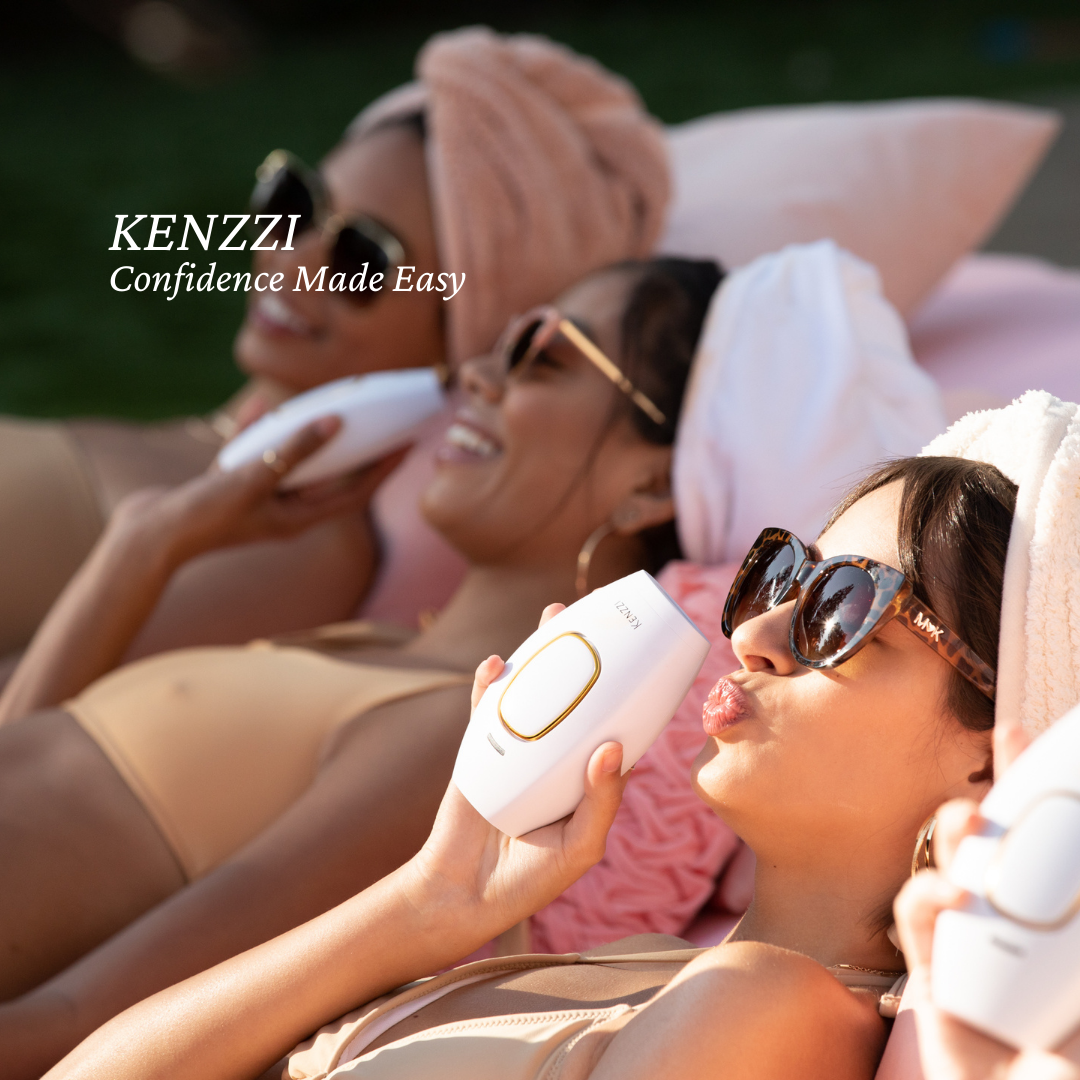 We Know Hair Removal
With KENZZI IPL technology, you can trust in our expertise to deliver the same professional-grade results you'd expect from a high-end clinic, all from the comfort and convenience of your own home. We've harnessed cutting-edge technology to ensure that you experience exceptional results without any pain or the hefty price tags associated with traditional clinical treatments. Our goal is to provide you with a hassle-free, cost-effective, and painless hair removal solution that meets the standards of professional clinics, so you can enjoy smooth, hair-free skin without leaving your home.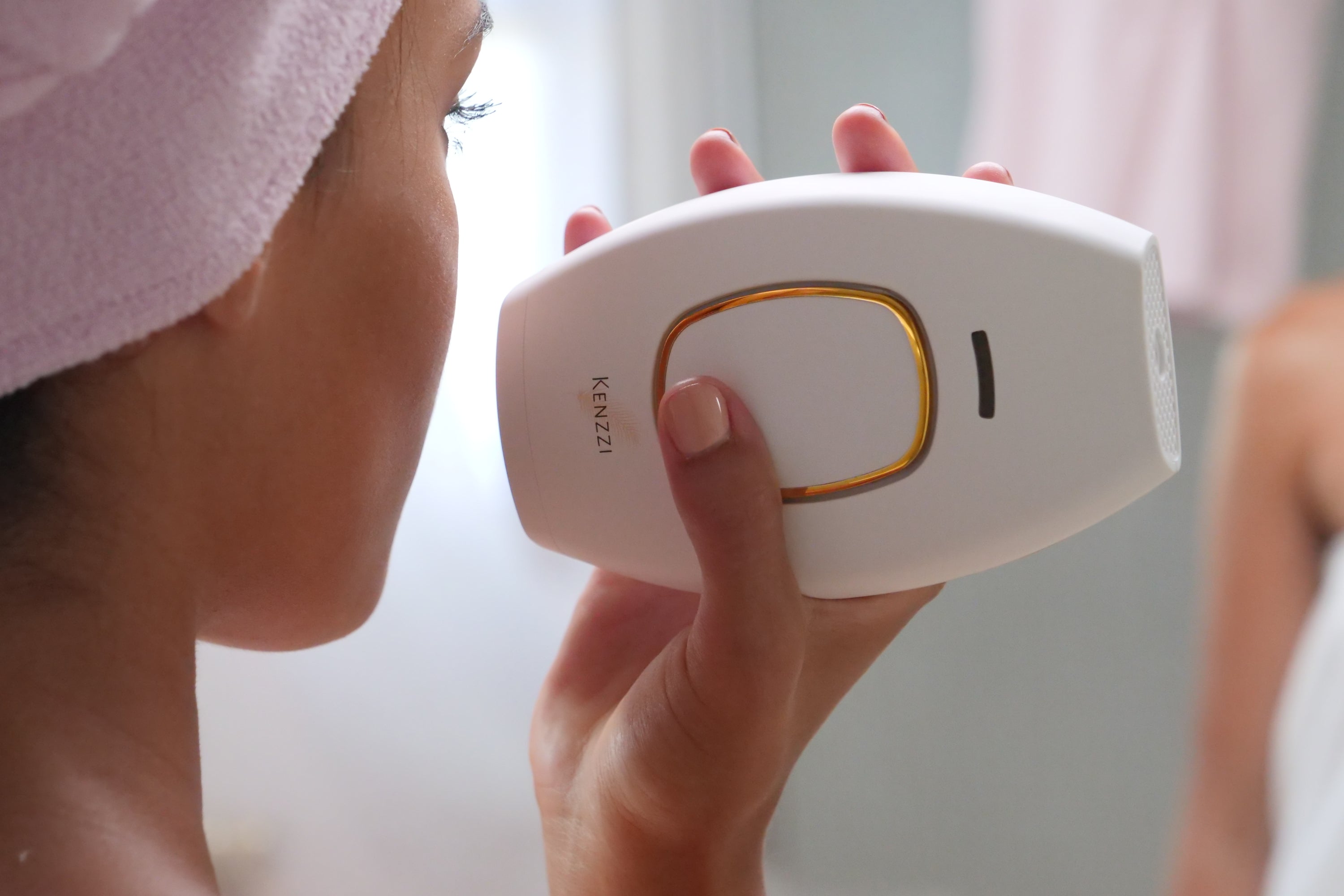 The Next Frontier in Skincare Innovation
Step into the future of skincare with the groundbreaking KENZZI Multi+ Handset. This revolutionary device is your all-in-one solution, redefining beauty routines. Experience the magic of hair removal, made effortless and effective. But it doesn't stop there—our cutting-edge acne lens is designed to minimize breakouts and reveal your best skin yet. Elevating the innovation further, the age spot lens erases the years, leaving you with a radiant, youthful complexion. Embrace the new era of skincare with KENZZI Multi+.
Erase Age Spots
Discover the groundbreaking KENZZI IPL for age spot reduction. Our scientifically engineered lenses finely tune the IPL hair removal handset's wavelength to efficiently reduce and eliminate age spots. Achieve remarkable results by using the KENZZI just twice a week over a 12-week period. Experience the transformative power of this technology in rejuvenating your skin and diminishing age-related blemishes, making your skin look and feel more youthful.
Permanently eliminate hair with KENZZI IPL Pro technology.
Fast results within 90 days or less.
Pain-free light-based technology for comfortable treatments.
A 90-Day Money Back Guarantee to ensure your satisfaction.
Quick 9-minute treatment sessions for convenience.
Versatile use - it works on any body part with hair.
Enhanced with a fully digital display for added convenience.
Regular price

$99.00

Sale price

$349.00
Unit price

per
View full product details
Tammy's Ageless Beauty Endorses KENZZI IPL
Beginning a journey to part ways with traditional hair removal methods? Welcome to the realm of KENZZI IPL, esteemed as the gold standard in hair removal. Tammy's Ageless Beauty, alongside other notable influencers, passionately supports the groundbreaking KENZZI IPL At-Home Hair Removal Handset. This transformative solution offers an efficient, effective, and enduring answer to your hair removal needs. Bid adieu to the often laborious and time-consuming process of frequent treatments and embrace a remarkable alternative leading to silky, hair-free skin. Discover why Tammy's Ageless Beauty and many others entrust KENZZI IPL for a life liberated from unwanted hair.
Choosing a selection results in a full page refresh.