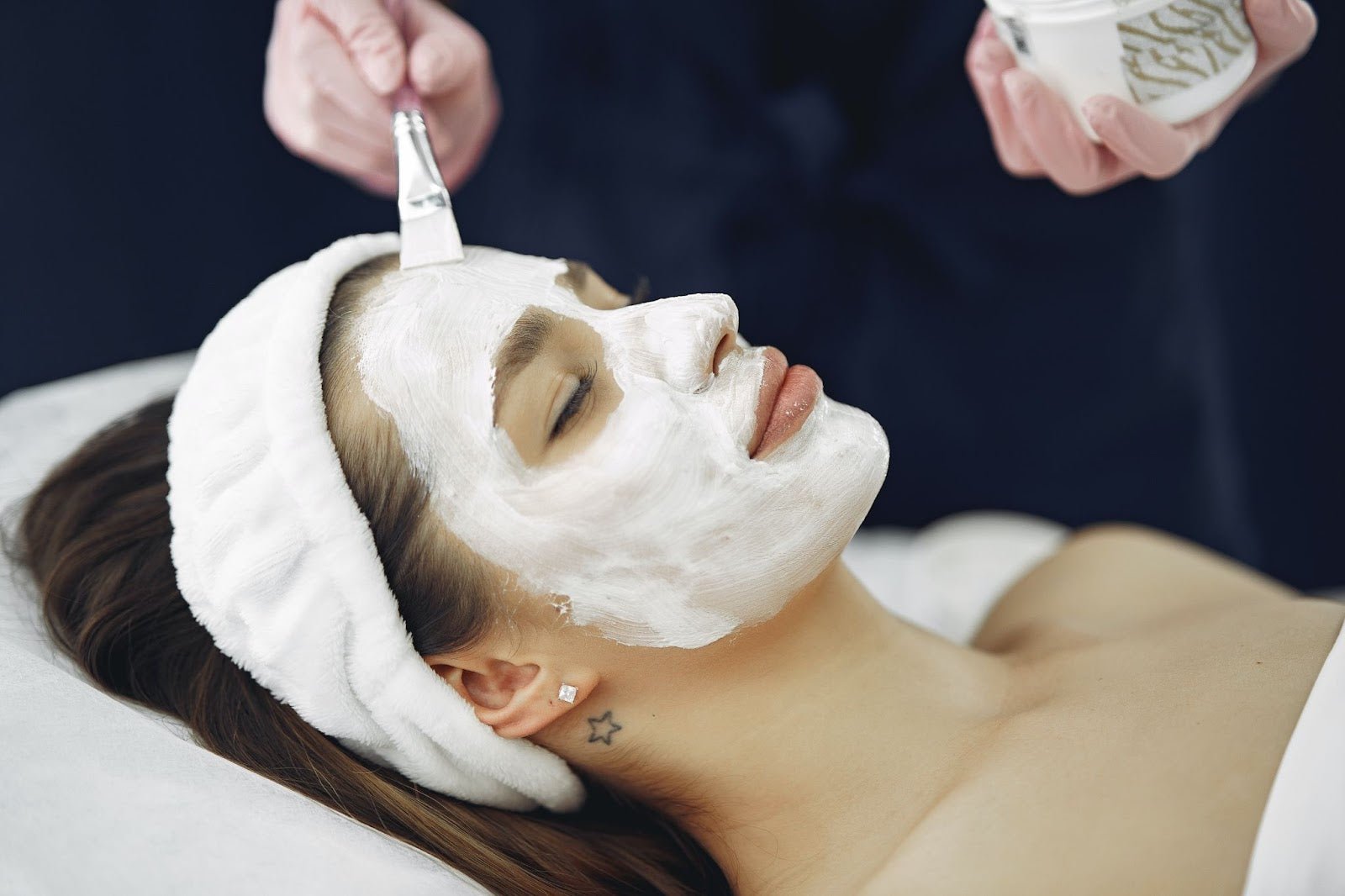 What Is the Best Moisturizer for Sensitive Skin?
Having sensitive skin and trying to find the right moisturizer can be quite a challenging task. When your face feels irritated, the last thing you want to do is apply the wrong product. The right moisturizer will repair your skin and leave it feeling hydrated and smooth, and will have you feeling refreshed and ready for the day! 
With so many skincare products out there, choosing the perfect product with the right ingredients is key. Keeping this in mind, let us walk you through what we think are some of the best moisturizers and explore how you can find the right formula for your sensitive skin needs.
Do I Have Sensitive Skin? 
Does your skin feel dry, irritated, or often have reactions to products? If so, you are not alone! There are several different symptoms and reactions for people with sensitive skin. 
Symptoms of sensitive skin might include:
Reactive skin

Redness

Rough texture

Dryness

Rosacea or eczema 

You develop rashes

You sunburn easily 

You experience breakouts

Weak skin barrier
Finding the right moisturizing lotion for your face and body is one of the best things you can do for yourself. Not only will it help to revitalize your skin, but it should also leave you feeling great! But the real question is, besides trial and error, how do I know which moisturizer is right for me?
How To Choose the Right Moisturizer
The right moisturizer is a little different for everybody based on skin factors and personal preference. Additionally, the ingredients in face cream or body moisturizer can really affect how your skin reacts to the product. In general, the longer the list of ingredients, the more likely your skin is to have a reaction. 
Factors To Think About
Let's break down what you should consider as you determine what your ideal moisturizer should be.
Skincare Irritants To Avoid
When buying new skincare products, it's always tempting to reach for the fun scents and fragrances. Everybody likes to smell good, but fragrances do more harm to the skin than most people realize. 
Many fragrances are made from chemicals in a lab, and these harsh chemicals could be causing your skin to have a reaction. So instead of using highly fragranced products for your face and body, search for a simple cream with lightweight moisture for the daytime, and a more nourishing night cream.
Other skincare irritants to avoid are products that use heavy amounts of sulfate, alcohol, acids, preservatives, parabens, and dyes. While exfoliating your face is a good thing, some of these ingredients may actually irritate the barrier and inner layers of your skin. Some other ingredients to avoid are salicylic, lactic, and glycolic acids.
Skin Type
Your skin type, of course, should also play a big role in which type of moisturizer you select. You probably know what kind of skin type you have, but if your skin sometimes fluctuates or you need some help in this area, try taking a fun skin type quiz! 
A good trick to find out your skin type at home is to wash your face, pat it dry, and then see how your skin feels. Is it dry and flaky? Soft and smooth? This is important to explore before finding which moisturizer will work best for you!
It is so important to understand your skin type, and then pick products that will work with your body and compliment you. Certain ingredients and moisturizer consistencies can play a huge part in finding the best moisturizer for your skin. Here are some different examples of skin types, and what types of moisturizers you should look for.
Acne-Prone Skin
Those with acne-prone skin can benefit greatly from a healthy moisturizer. There are several home remedies for acne, and understanding the causes behind it will help you select the right products for your skin going forward. Acne is especially tricky, so seeing a dermatologist might be your best bet. 
Finding the right consistency for your skincare products when dealing with acne is crucial. Acne-prone skin is often full of oil and dead skin cells (which cause clogged pores), so the exfoliating and cleansing benefits of the right moisturizer can be very useful. 
If you combine your treatment and the right moisturizer with KENZZI's At-Home Microdermabrasion treatment, you'll find that your skin should feel supported and could potentially be on the road to recovery before you know it!
Oily Skin
Having oily skin can feel like a blessing at times. Sebum—which is the oil that your face naturally produces—can give you radiant and glowing skin. But sometimes, those natural oils can leave your face with a greasy residue and leave you ready to reach for your face wash. This is why having an oil-free moisturizer is critical in your daily morning routine.
If you have oily skin, you should probably opt for a lotion. Usually, water is the main ingredient in these moisturizers. Lotions are typically much lighter in application than creams and should be a good match for your skin type.
Dry Skin
At this point, we all know that having a moisturizer in your daily morning routine can be helpful and important for all skin types. But if you are experiencing dry or cracked skin, you should definitely show your skin some extra love. 
Those with dry or cracked skin should find a moisturizer with a thick ointment consistency. You can also try products that are gel or jelly-based. As for ingredients, look for moisturizers that contain a combination of occlusives, emollients, and humectants. You can also look for ingredients such as ceramides, aloe vera, oat ( called colloidal oatmeal in skincare), and vitamin E. 
Mature Skin
Regardless of age, you want your skin to feel glowy, radiant, and fresh! If you have mature skin, you will want to look for an anti-aging facial moisturizer that will strengthen your skin and improve wrinkles and fine lines. Try to find a moisturizer and skin care products with hydrating hyaluronic acid that is fragrance-free. This will help your skin to retain moisture while feeling strong!
Other Skin Types
If your skin does not fall under one of these types and you are not experiencing any major skin sensitivities, you should try a basic moisturizing cream. Creams are typically thin and will help keep your skin healthy and hydrated. And just a reminder that no matter what type of skin you have, you should always wear sunscreen during the day. 
Testing Your Products
So after checking the ingredients and finding the right moisturizer for your skin type, it is crucial to test your new products. Put a little sample of the product on your forearm or behind your ear and see how it feels. 
If you feel any irritation such as burning or itching within five minutes of putting the product on, you'll want to immediately wash it off and return it. The right product will leave your skin feeling good, and trust us, you'll know it when you find it!  Lastly, you might want to try using two different products, depending on how your skin changes in different seasons. 
What Else You Should Look For
For most moisturizers on the drugstore shelves these days, having sun protection is a huge benefit. Try to find a moisturizer with an SPF of 30 or higher. There's a lot of clinical research that says SPF is the holy grail of skincare. Make sure to apply this in the morning when doing your makeup, or before heading out for your day. 

Moisturizers that contain antioxidants can help all skin types. It's a key thing to look for when choosing your next moisturizer. 

If you have had allergic reactions to skincare products in the past, look for moisturizers that say "allergy tested" on the label. This will not necessarily guarantee that the product won't irritate your skin, but this is a great place to start if you have dealt with any allergic reactions in the past.

Make sure to pay attention to how your skin might change in different locations, seasons, or climates. If you just moved from the East Coast to the West Coast, you might need to change your moisturizer. Having a travel-size moisturizer can also come in handy if you travel often.

In the meantime, there are also several all-natural moisturizers that you can try that might actually be in your kitchen right now. Things like honey, coconut oil, shea butter, and aloe may act as healthy moisturizers too.

Above all, choose your moisturizer based on your skin type.
Achieving Healthy, Smooth Skin
All in all, the right moisturizer can provide excellent boosts to your skin and should leave you feeling fresh and hydrated. Make sure to apply your moisturizer after washing your face in the morning, or after hopping out of the shower at night when your face is damp. The moisturizer will help to soak in that water to your face, leaving your skin feeling cleansed and hydrated.
After applying the right moisturizer, your skin should begin to feel the difference. 
In Conclusion
So the next time you're at the store or doing your online shopping, make sure to choose the best face moisturizer for your skin. We highly recommend that you look for those key ingredients, find the right product for your skin type, and test the product first. Consider all of the above factors carefully when choosing your next moisturizer, and your skin will thank you!
Once you find the right product, show your skin some love by moisturizing every day to achieve radiant skin. Happy Moisturizing!
Sources:
6 Signs You Have Sensitive Skin | Forefront Dermatology
Sensitive Skin? Avoid These 8 Common Irritants in Products You Use Daily | Epiphany Dermatology
Humectant: Definition, Common Examples, Occlusives, and Products | Healthline