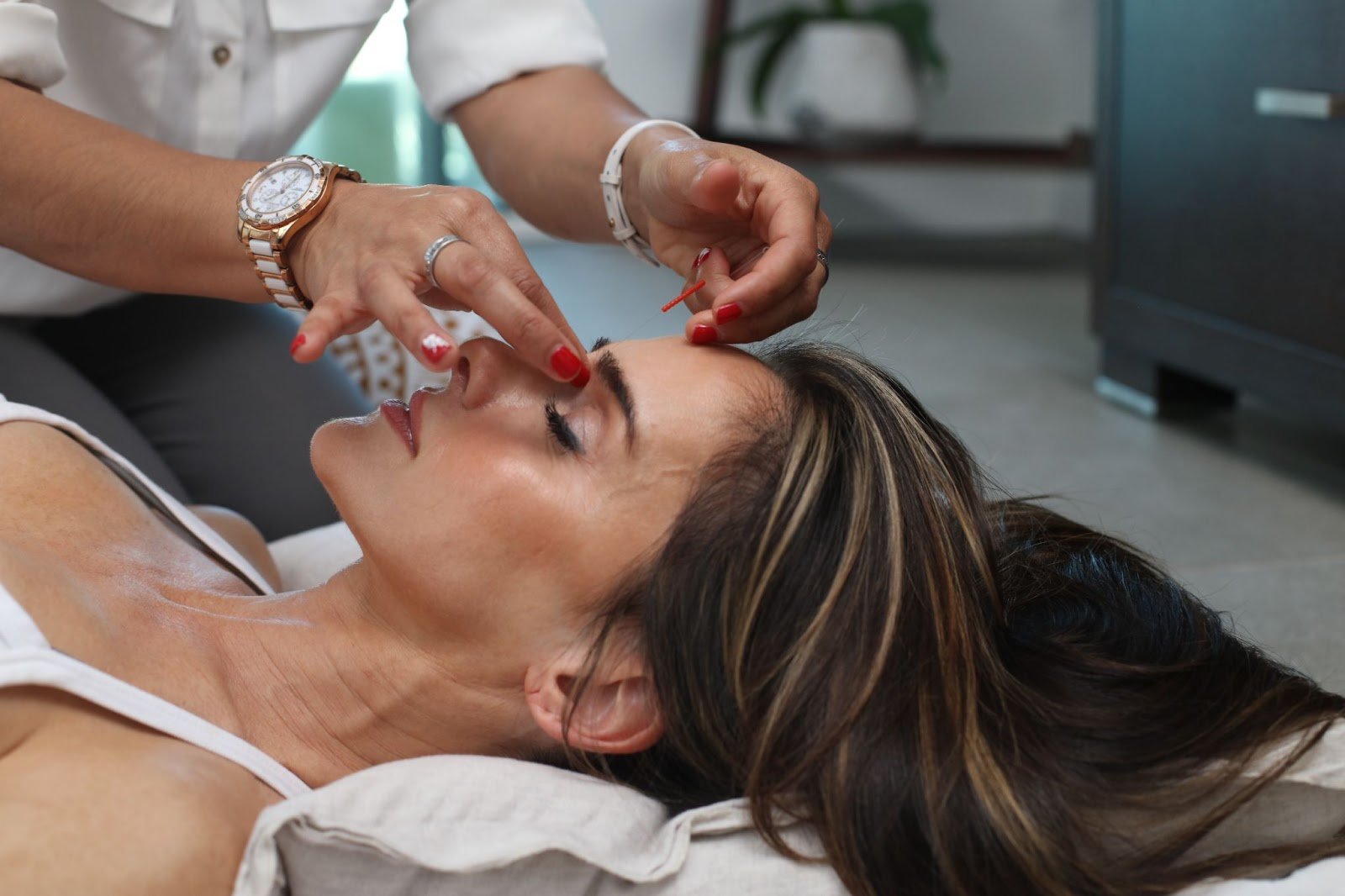 What Are The Benefits Of An Anti Aging Facial?
From a young age, we are taught never to judge a book by its cover. And while you still shouldn't do this, sometimes it alludes to different plotline points. Different images can point out items significant to the story, while fonts can give off an idea of a writer's style. You should never judge a book by its cover, although that doesn't mean that you can't learn a thing or two from it. 
People are similar to books in this way. Your skin says a lot about your lifestyle. For example, have you spent a lot of time in the sun? Do you have age spots? Fine lines and wrinkles? Or maybe your pores are clogged, and your skin looks tired like you finished a long, hard day at work.
While a book may require a rebinding after receiving lots of love and living a long life, your face could use a little special treatment too. As you get older and your skin is exposed to more and more factors, this is when you will want to introduce an anti-aging facial. Trust us; your complexion and youthful personality will thank you later. 
What is It? 
Anti-aging facials are non-invasive treatments that your skin can benefit from in countless ways. Non-invasive means that no medical instruments must enter your body for the treatment to be done. 
There are several anti-aging facials, which means they aren't all the same. This allows you to find one that is the best fit for your skin tone and skin type. While some people may benefit from a vitamin C dominant anti-aging facial, others may see more results after having a more collagen-dominant treatment. 
Anti-aging facials are typically recommended for people over the age of 40. Think about it this way - we all want to look as young as Leslie Mann did in her 2012 movie, This is 40 when she played the role of a 40-year-old mother and looked at least ten years younger than her part. This age marker doesn't mean you can't get ahead of the curve and have an anti-aging facial done earlier. Instead, it just means you may benefit more from other treatments and spa services.
What Are the Benefits?
Anti-aging facials use different techniques and skincare products to support a youthful and glowing complexion. These unique facials are determined to support healthy and amazing-looking skin.
Brightening and Tightening 
Don't let gravity get you down! Anti-aging facials help to brighten and tighten your skin, leaving your face looking youthful and supple. The facials are very rejuvenating and help support you in the fight against your fine lines, wrinkles, and blemishes that may be noticeable on your perhaps tired or loose skin.
Moisturizing
Your aging skin's worst nightmare, or antagonist, is dehydration. When your skin becomes dehydrated, it begins to noticeably look less youthful. It may even appear to be rough or uneven in some places, and you may develop dry patches in certain locations, such as your forehead and jawline.
Anti-aging facials help lock in all of your moisture while giving it an extra helping hand and giving it a little extra. By keeping your face moisturized, your skin will both look and feel more healthy and fresh.
Some anti-aging facials even use light treatment on your face to soothe your complexion and support your moisture barrier. Most of the time, this is LED light therapy and is done as a separate procedure; however, sometimes, it is included in your anti-aging facial process. LED light therapy is a great way to confront your age spots or noticeable veins and broken capillaries. It works from the inside out, although it requires a few treatments to get the job done.
Supporting 
Anti-aging facials support a youthful complexion in countless ways. Anti-aging facials help to promote blood circulation within your face. This is extremely helpful because as you age, your face gets tired and slows down too. The facials help to speed up your skin cells turnover ability, enabling your face to restore its youth.
The promotion of blood circulation helps to support your natural collagen production, which also slows down as you get older. Collagen is crucial to a youthful complexion as it contributes to the texture and elasticity of your skin.
We know you have worked hard to become the person you are today. The road you've traveled was probably a bit bumpy in areas and resulted in some tension. Anti-aging facials are a great method to relieve tension, which helps you focus on relaxation and celebration. You're one of a kind, and you should be proud of that!
Anti-aging facials sometimes use different vitamins and antioxidants to help you fight off any free radicals you may have come into contact with throughout your life, such as air pollution or smoke. 
Exfoliating
Think about your skin like a hardcover book, with a book jacket on it. This book has gone with you everywhere you go, and therefore, the book jacket is beginning to fade. It looks tired and is rough around the edges now. So, you decide to take the book jacket off and reveal the fresh hardcover book underneath. 
All facials typically aim to exfoliate your face in some way. However, anti-aging facials go the extra mile and tend to exfoliate deeper into your skin compared to other facials. Therefore, anti-aging facials help remove any build-up of dead skin cells and remove any dirt from your clogged pores. In doing so, the exfoliation helps remove excess oil, revealing a more youthful complexion in the process.
Using an additional exfoliation technique in your skincare routine, you can dedicate more time to your anti-aging facial to recharge your face rather than exfoliating. At-home microdermabrasion is another amazing way to help you exfoliate away that tired look and complexion impurities. 
Microdermabrasion uses diamond-encrusted heads to expertly exfoliate to suction away your dead skin cells and other impurities that may be holding your complexion back. This at-home treatment helps promote blood circulation and accelerate skin tissue development, much like an anti-aging facial. It even supports your natural collagen production. In a way, microdermabrasion is helping you remove that dusty book jacket from your face. 
Another great option for exfoliation is to use a gentle face wash. However, these face washes can often be harsh on your skin and still not leave you with a youthful complexion.
How Much Does it Cost? 
Yes, you can do an anti-aging face mask at home - but they aren't nearly the same. 
Anti-aging facials can be quite pricey. This is because not only are you paying for the expensive ingredients and tools that are used, but you are also paying for an experience. You are additionally paying for a professional to do the treatment. The results you see after your anti-aging facial don't only depend on the products used but also on how they are used. This is why there is a wide range in prices when it comes to anti-aging facials. 
Another factor that plays a role in determining your anti-aging facial price is your geographic location. For example, an anti-aging facial at a popular spa in a major city will most likely be more expensive than treatment at a salon that is not as well-known. 
Where Can You Get One Done? 
Anti-aging facials are done by professionals; as we said before, this is often factored into your treatment pricing. Your local spa or salon may offer different anti-aging facials. 
Your skin is delicate and deserves to be treated with nothing but the best. This is why we recommend you do some research about the anti-aging facials in the area. See if there are any online reviews or if a friend could suggest a certain spa to you. While doing your research may take some extra time, it is well worth it to know what you are getting yourself into.
In Conclusion 
Anti-aging facials are an excellent, investment for your skin. Although, we do recommend you try to narrow down on what you want your anti-aging facial to achieve. As we said before, there are other options that help you achieve a youthful complexion that can even be used in a similar time frame to your anti-aging facial. Many of these options are at-home treatments and techniques, which means you won't need to dedicate too much time to them. A great example of this is our at-home microdermabrasion handset.
Either way, we would highly recommend that you invest some time and care into your skincare routine. As we all grow older, it is important to celebrate our successes and show ourselves some self-love, and we truly don't think there is a better way to do so than with an anti-aging facial!
Sources: