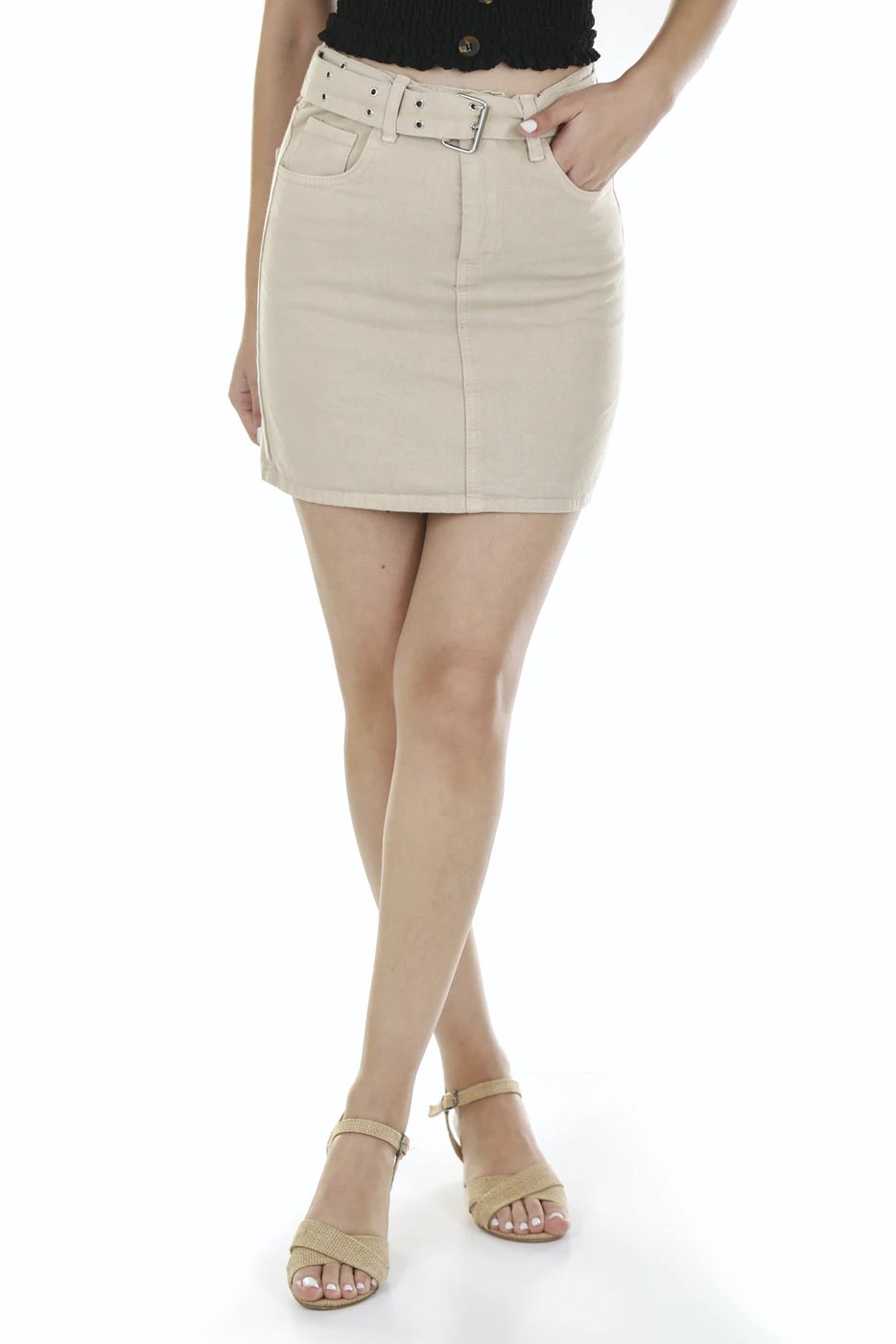 Full Body Laser Hair Removal: How You Can Do It At Home
Body hair is a fact of life - and for the record, it's 100 percent normal - but sometimes you want it gone. Like gone gone. Sure, shaving is easy enough, but hair tends to grow back in as little as two days while waxing and threading last longer but is much more painful. More and more, people all around the globe are turning to laser hair removal as an alternative, permanent solution. 
Laser hair removal is a popular noninvasive cosmetic procedure that eliminates unwanted hair. It can treat any area on the body, excluding the eyes. The most commonly treated areas include the bikini line, legs, upper lip, chin, chest, back, and underarms. Although it may seem like a fairly new procedure, laser hair removal has been around for decades. In fact, laser light technology has come a long way since its evolution in the 1960s, and full body laser hair removal can now be done from the comfort and privacy of your very own home. 
Keep reading to learn more!
What is Laser Hair Removal? 
Laser hair removal treatment is a safe cosmetic procedure that uses advanced technology to address the problem of unwanted body hair. A trained professional uses a powerful laser to emit a specific wavelength of light to target the natural pigment melanin in your hair. Melanin is found in high concentration at the root of your hair follicles, so when it's targeted by the light from the laser, it heats up and destroys the follicle, inhibiting future hair growth. 
For years, many people considered laser hair removal treatment effective for only certain parts of the face and body, but today, the technique is used from head to toe, removing any stubborn hair. Here are some of the top benefits of full-body laser treatment: 
The Treatment is Quick. One of the best advantages of laser hair removal treatment is how quick the method is. Every laser pulse takes less than one-fourth of a second while treating hairs around the area simultaneously. And on average, most lasers can treat an area as large as a quarter every second. This means that small areas like the upper lip and chin can get treated in as little as a minute, while larger areas like the back or legs may take closer to 45 minutes to treat. 
Remove Hair in Any Area. When it comes to full body hair removal, laser hair removal treatment is superior. Why? Simply due to the fact that you can remove unwanted hair from virtually any area of the body. Not many places are off-limits, and you can get rid of unwanted hair in even the most difficult places to reach, like your bum or nether regions, for example. These powerful machines can cover large areas where hair grows quickly, and unlike waxing, laser hair removal is a mostly painless treatment.  
It's an Effective and Safe Procedure. Laser hair removal treatment is a very efficient way to get rid of any unwanted hair on your body. It's precise and uses a sufficient amount of light energy to target unwanted hair follicles. This makes it one of the most effective techniques in comparison to others, such as waxing and using depilatory creams. These lasers have been tried and tested for decades and are guaranteed safe to use on your face and body. 
You Can Save Time and Money. Once you permanently remove all of your unwanted body hair using lasers, it'll permanently reduce hair growth. This means no more razors, no more shaving cream, and no more costly wax or threading appointments. Laser hair removal will save you tons in the long run, and overall, it'll save you time every day on shaving your legs, arms, underarms, or other areas. 
Helps Avoid Ingrown Hairs. Another great advantage of full body laser hair removal is that it'll prevent future ingrown hairs. Ingrown hairs are painful pus-filled bumps that are common side effects of waxing and shaving. There are many reasons why these little nuisances grace us with their presence, but the main cause is due follicles becoming clogged, which causes the hair to grow incorrectly. Laser hair removal can treat pesky ingrown hairs with ease. Regardless of if you're prone to getting them or not, laser hair removal can permanently help you out. 
How Can You Do Laser Hair Removal At Home? 
Not interested in going to the laser clinic for treatment? An at-home laser hair removal device might be more up your alley. However, there are several factors you need to know before purchasing. Here are the main ones to consider:
Window Size. First of all, it's important to know that the application window on the device is the glass surface that will be in contact with your skin during the treatment. The rule of thumb is the wider the window, the larger the area it will cover. Your choice will then depend on the areas of your body that you want to treat. For full body laser hair removal, you will want to be sure to purchase a device that has a relatively large window to treat larger areas, such as the back, legs, or chest. 
The Number of Light Pulses. This is the number of times the device can emit a flash. Most have a minimum of 50,000, and once the lamp runs out of flashes, a replacement lamp will be needed. However, it's good to keep in mind that not all devices come with replacement lamps, and you may need to purchase a new device altogether. Look for a device like The KENZZI IPL Hair Removal Handset, which has over 10+ years of flashes when used as recommended to keep your body hair-free for a very long time!
The Level of Intensities. The level of intensities impacts how often you'll need to use the at-home device and whether you can adapt the intensity level to suit more sensitive areas like your upper lip or bikini line. The KENZZI was designed to provide results in as little as three treatments and comes with five different power settings to suit your skin's sensitivity and unique skin tone. 
The Price. The price of the at-home laser hair removal device is an important criterion to consider. It's obvious that an entry-level device will not have the same qualities as a high-end one, but be aware that the best device is not always necessarily the most expensive. You can easily find different models of inexpensive and yet very good quality at-home IPL devices. When looking to make a purchase, take your time, check reviews, and compare prices. 
Corded or Cordless. Some at-home devices can be used cordless, for ease of use and transportation. If you are looking to treat your entire body, that is your legs, arms, face, back, bikini line, etc., be sure to purchase a device like The KENZZI IPL Hair Removal Handset that comes with a 12V power supply to ensure your device doesn't run out of juice mid-treatment. Trust us, nothing is more frustrating than running out of power in the middle of a laser session.  
Conclusion 
Full body laser hair removal used to be a procedure that was done in-office. Today, with advancements in laser technology, you can now eliminate all of your unwanted body hair from the comfort of your very own home. Just be sure to purchase from an honest and reputable company like KENZZI to ensure you are getting a top-quality device! 
Sources: