Skip to product information
RF Complexion Handset
Discover the secret to radiant, youthful skin with the KENZZI RF Complexion Handset
KENZZI RF complexion handset

Combines radio frequency with red and blue light wavelengths
At-home treatment
Tightens and lifts skin
Minimizes wrinkles
Stimulates collagen production
Promotes skin regeneration
Non-invasive
Painless
Boosts collagen production
Enhances skin elasticity
Regenerates skin cells
Regular price

$99.00

Sale price

$375.00
Unit price

per
Whats Included?

The KENZZI RF Completion Handset package includes the RF Completion Handset itself, a User Guide for easy setup and operation, a Universal Plug for convenience, and the peace of mind of a 1-Year Warranty. Your skincare journey starts here.
Shipping

Your order is processed in 24 hrs and includes free 3-day shipping from our warehouses in the United States. You may also select one or two day shipping at checkout.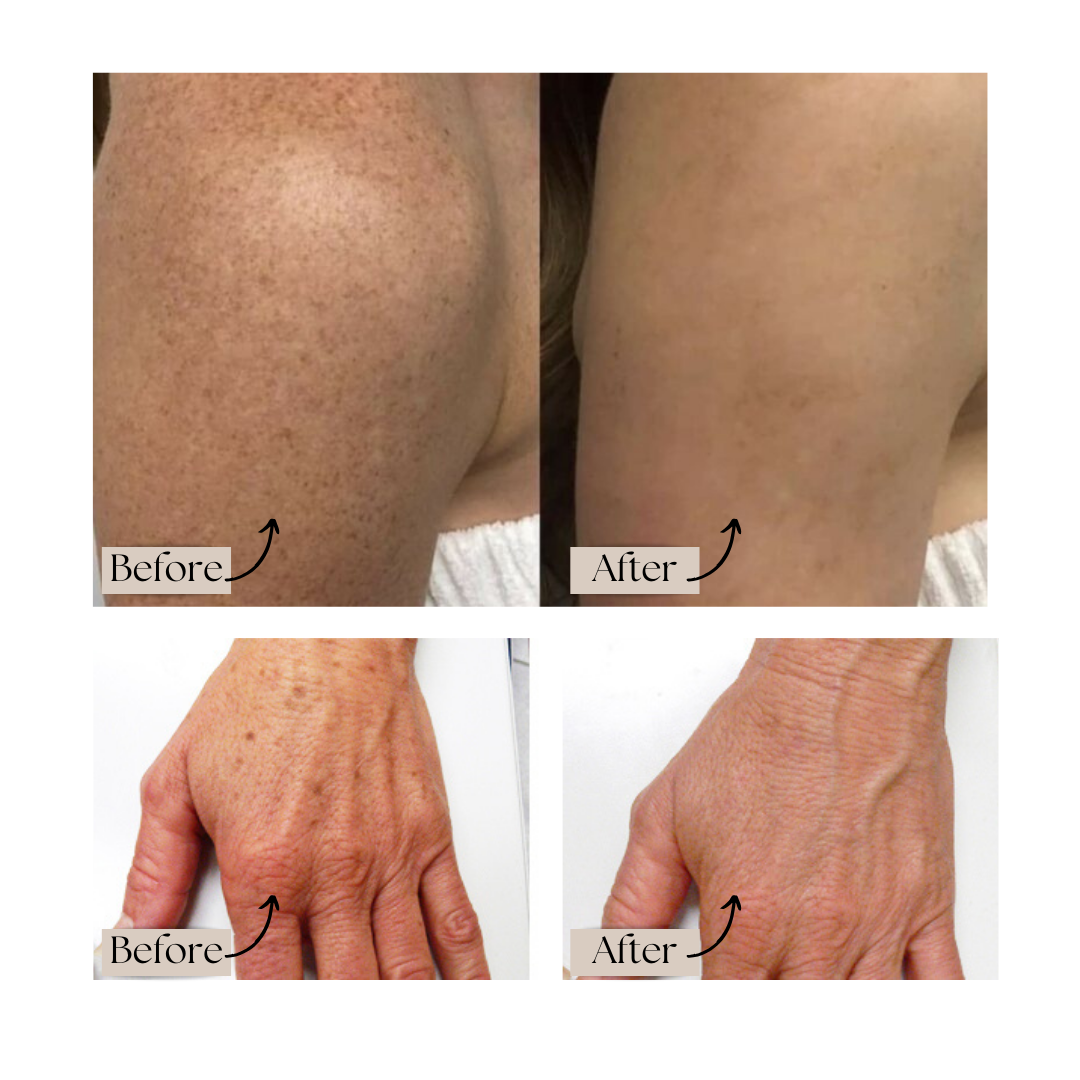 Hyperpigmentation and Age Spots: KENZZI's Solution
Hyperpigmentation and age spots are common skin issues that can affect self-esteem and appearance. The KENZZI RF Complexion Handset offers an effective solution. Its radio frequency (RF) technology gently heats the skin, promoting collagen production and reducing the appearance of hyperpigmentation and age spots. By enhancing cell regeneration, it replaces old skin cells with new ones, resulting in a more even skin tone. KENZZI provides a non-invasive, painless way to address these concerns, empowering you to achieve radiant, spot-free skin. Reclaim your confidence and unveil a more youthful complexion with KENZZI's innovative skincare technology.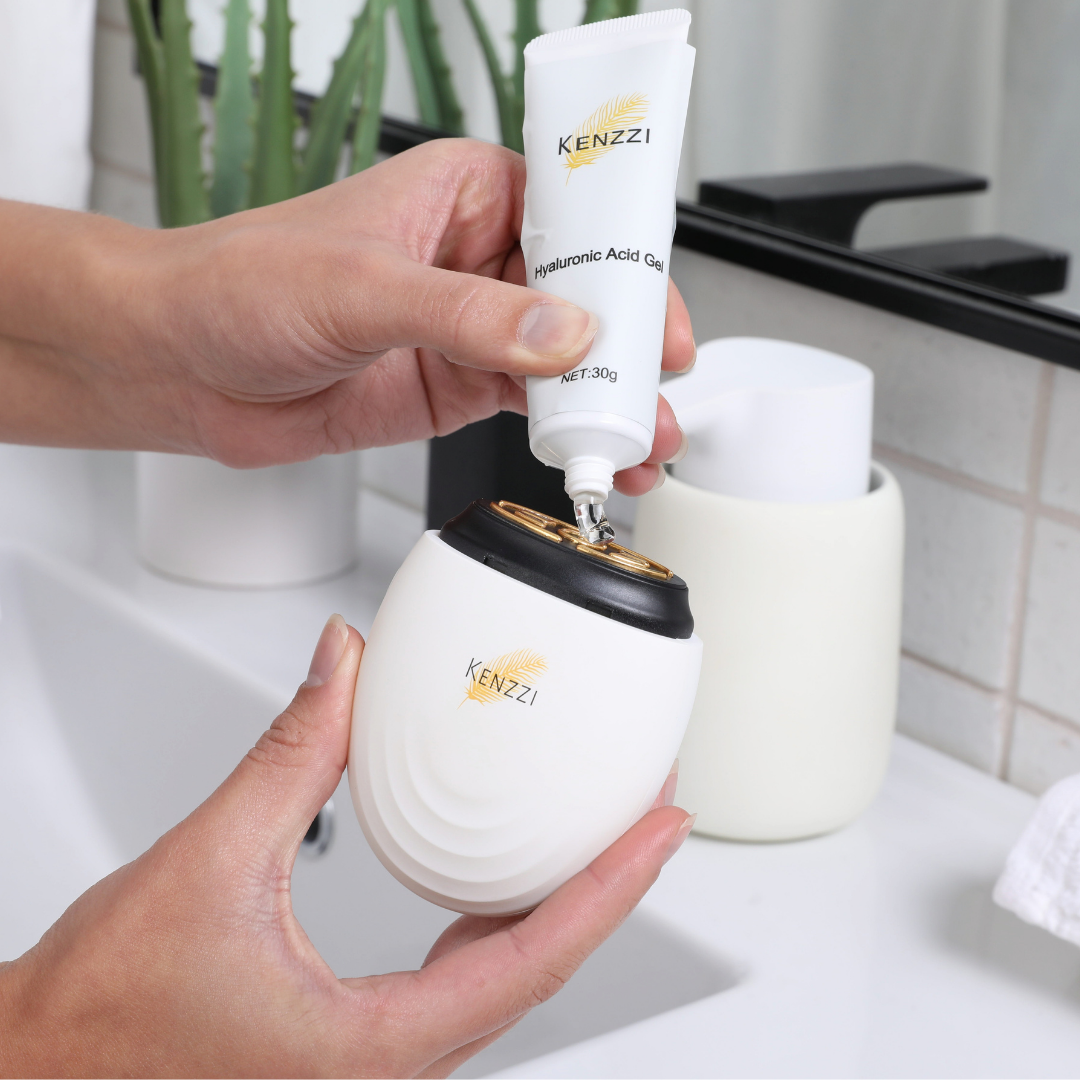 Your Path to Tighter, Lifted Skin
The KENZZI RF Complexion Handset redefines skincare with its revolutionary radio frequency (RF) technology. RF gently and safely heats the skin, triggering collagen production, leading to visibly tightened and lifted skin. This breakthrough non-invasive approach is your gateway to achieving a more youthful complexion, all from the comfort of your own home. Experience the confidence that comes with firmer, rejuvenated skin. KENZZI offers a transformative solution that brings the spa experience to you, erasing the need for invasive procedures. Unveil a more radiant, youthful you, with just the touch of innovation.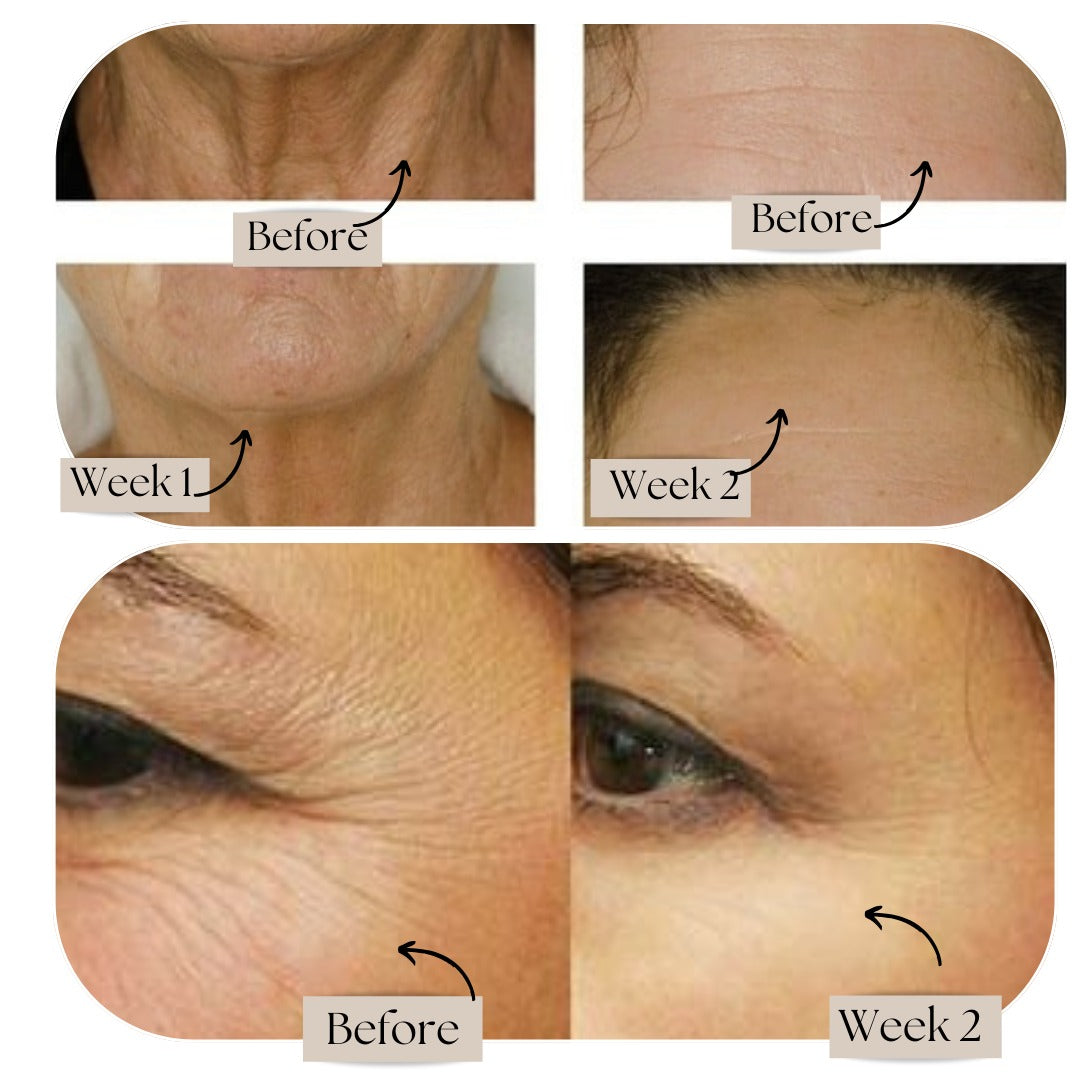 Rejuvenate with Red Light
In the quest for ageless beauty, KENZZI introduces red light wavelengths to your skincare arsenal. These wavelengths go beyond the surface, promoting blood circulation, reducing the appearance of wrinkles, and rejuvenating your skin. Witness the transformation as your skin reveals an even tone, improved texture, and a youthful vibrancy. KENZZI invites you to experience a radiant, revitalized complexion in the comfort of your own home. Say goodbye to invasive treatments and hello to a more beautiful and confident you. Unlock the secrets to radiant, rejuvenated skin with KENZZI today.
Clear Skin Confidence: KENZZI's Blue Light Solution
KENZZI's commitment to advanced skincare doesn't stop at there. The RF completion handset also incorporates blue light wavelengths, effectively targeting acne-causing bacteria and excess oil. This technology ensures a clear, blemish-free complexion, enhancing your confidence and radiance. Blue light takes the fight to skin imperfections, granting you a renewed sense of beauty. This innovative solution combines seamlessly with RF, providing comprehensive skincare that not only beautifies but transforms your skin. With KENZZI, you can confidently embrace a brighter, more beautiful version of yourself, right from the comfort of your home.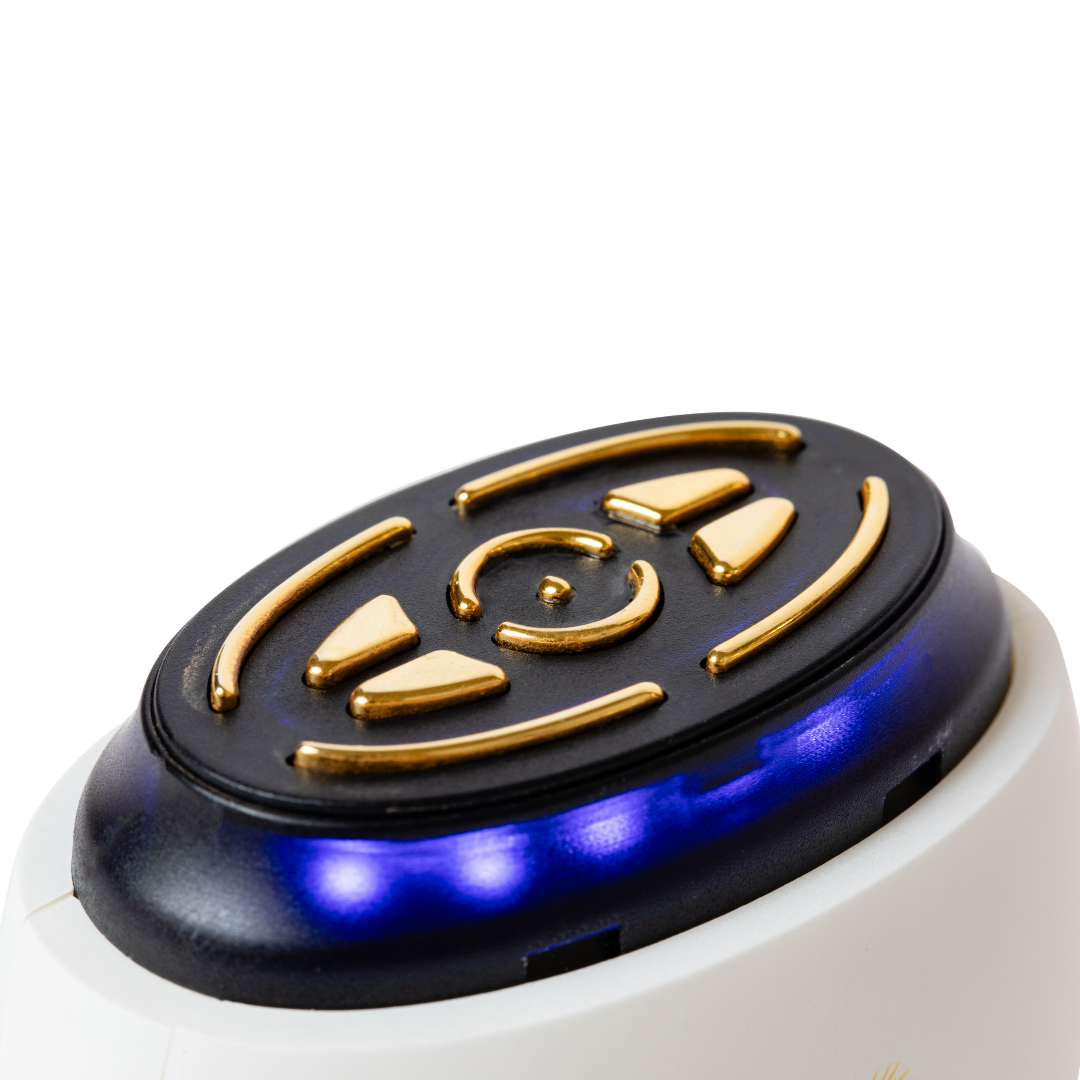 Salon-Quality Solution
KENZZI's groundbreaking achievement lies in bringing salon-quality skincare treatments right into the comfort of your own home. Traditionally, treatments addressing hyperpigmentation and age spots were exclusively found in salons, making them both costly and time-consuming.
KENZZI's RF Complexion Handset disrupts this paradigm by providing an innovative, non-invasive, and painless at-home solution. This revolutionary approach empowers individuals to take control of their skincare journey without the need for frequent salon appointments. KENZZI's forward-thinking technology delivers remarkable results, redefining the beauty landscape by making professional-level treatments accessible to everyone. Experience the future of skincare from the convenience of your home.
Customer Reviews
Write a Review
Ask a Question
10/17/2023
Nina

New Zealand
Wrinkles? What wrinkles? Impressed!
The KENZZI RF Complexion Handset has truly transformed my skincare routine. I was initially skeptical about using an at-home device for skin rejuvenation, but this handset has exceeded all my expectations. The combination of radio frequency, red, and blue light has done wonders for my skin. As someone in their late 30s, I started to notice signs of aging, including fine lines and loss of skin elasticity. After a few months of consistent use, I can confidently say that my skin looks and feels years younger. The wrinkles have visibly reduced, and the tightness and radiance I've gained are remarkable.
Improved skin elasticity, love it.
I have tried numerous skincare products and gadgets over the years, but this one has truly impressed me. The results are long-lasting, and the device is easy to use. It's as if it's been tailor-made for my skin. I wholeheartedly recommend the KENZZI RF Complexion Handset to anyone looking to turn back the clock and reclaim their youthful appearance."
Results that speak for themselves.
Consistent use of the complexion handset has led to improved skin elasticity and the regeneration of skin cells, resulting in smoother, more youthful, and healthier skin. The confidence boost is immeasurable.
At-Home Spa Miracle
I can't stress enough how much has my skin improved . My confidence is through the roof, and I no longer feel the need for expensive spa treatments. It's the perfect addition to my daily skincare routine, and the results speak for themselves.
Beautiful Inside and Out
This little device is a powerful tool for rejuvenating the skin. My confidence has soared since I started using it regularly. It's a non-invasive and painless solution that provides me with radiant and youthful skin from the comfort of my home.