Skip to product information
IPL PRO Hair Removal Handset | KENZZI
About the IPL PRO Hair Removal Handset:
Safely remove unwanted hair with KENZZI PRO IPL Handset. KENZZI works everywhere that hair grows, including bikini, Brazilian, underarms, legs, and face. Start seeing results in 2-4 weeks.
•Results in 90 days or less
•Pain-free light-based technology
•90-Day Money Back Guarantee
•Quick 9-Minute Treatments
•Works Anywhere That Grows Hair (Yes Anywhere!)
•Fully digital display (NEW)

Regular price

$279.00

Sale price

$349.00
Unit price

per
Whats Included?

KENZZI - IPL Handset

User Guide

Universal Plug

90 Day Guarantee & 1 Year Warranty
What is IPL?

IPL stands for intense pulsed light. It works similar to laser hair removal, only it's way easier and safer to do at home.

KENZZI is a handheld device that targets unwanted hairs at the root and destroys them with light pulses (IPL) without burning or damaging your skin. It stops hair from growing back for long-term hair reduction.
How to Use Kenzzi?

At-home permanent hair removal may sound a bit intimidating, but don't worry – using KENZZI is safe, pain-free, fast, and surprisingly simple.

There are 5 simple steps to doing IPL effectively.

1. Shave the area you are wanting to IPL.

2. Plug in and turn on your KENZZI.

3. Select the Intensity Level on your KENZZI.

4. Use your KENZZI on the shaved area by clicking the large button on the front and holding it flush against the skin.

5. After your done moisturize the area you used your KENZZI.
What Type of Results Can I Expect?

KENZZI is certified to deliver long-term hair removal after 12 uses, but chances are you'll start to see a serious reduction in hair growth after just 3 or 4 weeks.

Some people experience complete and total baby-soft hairlessness after around 12 uses and throw away their razors for good. Others sometimes require touch-ups beyond that, and that's fine too!

As long as you use KENZZI as directed, you'll enjoy a permanent reduction of hair growth!
Will the KENZZI work on my skin type?

IPL is suitable for all but the darkest skin tones. Please refer to the skin tone chart below to see whether or not IPL is suitable for you. The Kenzzi is suitable for skin tones fair to warm tan. If you have a skin tone of warm tan, we do advise to only use on Intensity level 1 and start by patch testing the Kenzzi on Intensity level 1. Kenzzi advises for everyone to start on Intensity level 1 and to always patch test before starting your treatments and when changing intensity level.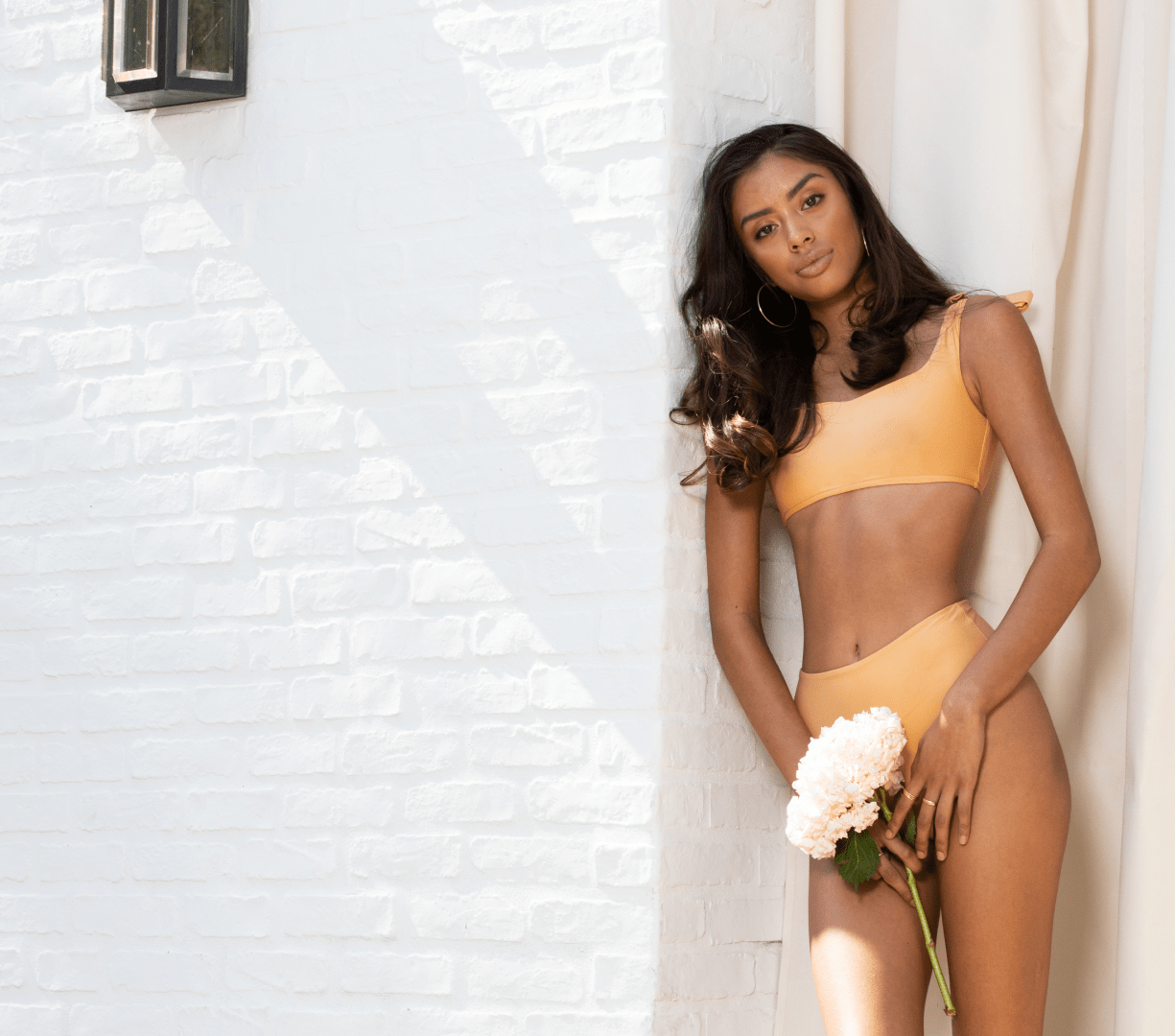 Painless & Effective
We've developed the highest intensity handset that can effectively target the melanin in your hair follicle without irritating sensitive skin.
9 Minute Treatments*
The Kenzzi FDA Approved IPL Handset has a large light window which means faster treatments with fewer flashes on everything from your upper lip and below.
*Average treatment time for legs, underarm, and face.
PERMANENT HAIR REDUCTION
Get permanent hair reduction in as little as 3-4 weeks with the KENZZI IPL Handset!
Customer Reviews
Write a Review
Ask a Question
11/23/2021
Manjit K.

Canada
Love love love ❤️
I can't explain how amazing it is,I am an Indian girl so it's really hard for me to stay hairless because the hair grow fast and thick by natural. I had tried wax, shaving , hair removal creams and epilator which hurts the most but then I couldn't do it due to the pain and it gave me those red bumps :( , then I saw kenzzi on social media page ,didn't buy it first I thought it's just a scam but one day I looked all the reviews and ordered it . Started using it on one part of my body to see if really does work or not , I used for like three weeks/ three times and then I started seeing the results and I used on my legs and arms believe me the hairs are gone that's a different thing but the skin got soooooo mush smoother than I ever thought of. So I just think this is a wonderful idea ,I love ❤️ it & I can't explain how much it made my life easier and simple.
06/28/2021
Rumonda B.

United States
KENZZI REMOVAL HANDSET
I must say that I recently purchased the KENZZI REMOVAL HANDSET and it is absolutely the best product for hair removal. I was hesitant about trying the hair removal system but after trying it for four weeks I have already noticed a difference in the hair growth. I'm so glad I decided to give this a try and you will be amazed at the results like I was once you purchase it for yourself trust me.
06/15/2021
Wafa E.

United States
Works like magic
I saw the results from the first use Leg's hair gone Armpits hair gone Arms and brazilian become so thin and almost invisible Highly recommend it
06/14/2021
Jennifer C.

United States
So far so good!
I've been using as directed 1x a week for several weeks now and I'm seeing the results!! I have very coarse dark hair almost black. And it shows under my skin even after I shave and once I get goosebumps the hair is back! Summers for me is usually shaving EVERY morning!! But with using Kenzzi I'm at the point now where I'm only shaving 1x a week before I do my treatments!! My hair grows so much slower and it's not as coarse! I will definitely keep using it weekly and I would definitely recommend to anyone who has to shave their legs daily!! What a game changer!! Thank you Kenzzi!!
08/30/2022
Alexis

United States
It's been about 1.5 months
A worthwhile investment It works!!! After 5 sessions I am seeing notable results. Hair growth is very, very minimal. Absolutely fantastic. All in the privacy of my own home! Love it