Skip to product information
IPL Multi+ & Skin Care Device Set
Experience Total Skin Transformation with Kenzzi Multi+: Your All-in-One Solution for Hair Removal, Age Spots, and Acne
KENZZI Multi+ IPL Hair Removal: Say goodbye to unwanted hair, age spots, and acne from the comfort of your home.

Microdermabrasion Handset: Exfoliate and rejuvenate your skin for a radiant complexion.

Ultrasonic Wand: Cleanse and clear blocked pores with ease.
Regular price

$329.00

Sale price

$737.00
Unit price

per
Product Details

Introducing the Kenzzi Multi+, the ultimate all-in-one solution for complete skin transformation. This powerful device combines IPL technology for hair removal, age spot reduction, and acne treatment in one convenient package. Skip the clinic visits and enjoy professional-quality skincare from the comfort of your own home. The Multi+ bundle also includes our Microdermabrasion Handset and Ultrasonic Wand to ensure your skin looks and feels its absolute best. Rediscover confidence with clear, radiant, and youthful skin, all in one comprehensive package.
Shipping

Your order is processed in 24 hrs and includes free 3-day shipping from our warehouses in the United States. You may also select one or two day shipping at checkout.
What Results Can I Expect?

Multi+ IPL Hair Removal:

Results: Achieve permanent hair reduction by disrupting the hair growth cycle with a focus on melanin in hair follicles.
Timeline: Noticeable results within the first 3 weeks, with permanent reduction achieved in approximately 12 weeks.

Multi+ Age Spot Reduction:

Results: Gradual reduction of age spots and pigmentation irregularities.
Timeline: Results can become visible after several weeks of consistent use, with ongoing improvement over time.

Multi+ Acne Treatment:

Results: Reduction in acne breakouts and clearer, healthier skin.
Timeline: Acne improvement can be observed in several weeks, with continued use leading to clearer, acne-free skin.

Microdermabrasion Handset:

Results: Immediate improvements in skin texture and radiance by exfoliating and rejuvenating the skin.
Timeline: Immediate results after the first use, with ongoing benefits to skin texture and tone.

Ultrasonic Wand:

Results: Clearer pores and healthier skin by cleansing and removing blockages.
Timeline: Noticeable results after a few uses, with continued use maintaining clearer pores and a healthier complexion.
How Does it work?

Discover the Kenzzi Multi+—your comprehensive solution for hair removal, age spot reduction, and acne treatment. Our advanced IPL technology focuses on melanin in your hair follicles, disrupting their growth cycle and preventing regrowth. In just 12 weeks, you can achieve permanent hair reduction, all from the convenience of your own home.

But that's not all. The Kenzzi Multi+ bundle also includes our Microdermabrasion Handset and Ultrasonic Wand to enhance your skincare regimen. Rejuvenate your skin, clear blocked pores, and enjoy the freedom of clear, radiant skin with Kenzzi Multi+. Say farewell to unwanted hair, age spots, and acne, and embrace a complete, transformative skincare experience.

Multi+ Specs:

Energy Level: 6.4 - 12.7J/cm2
Wavelength: 470 - 1100 nm
Pulse width: 15 ms 

FEW THINGS TO NOTE:
Individual outcomes may exhibit variability. It is advisable to schedule maintenance sessions at intervals of 1 to 2 months, as deemed necessary. It should be noted that around 3% of individuals utilizing IPL may not respond to the treatment and may not experience discernible results.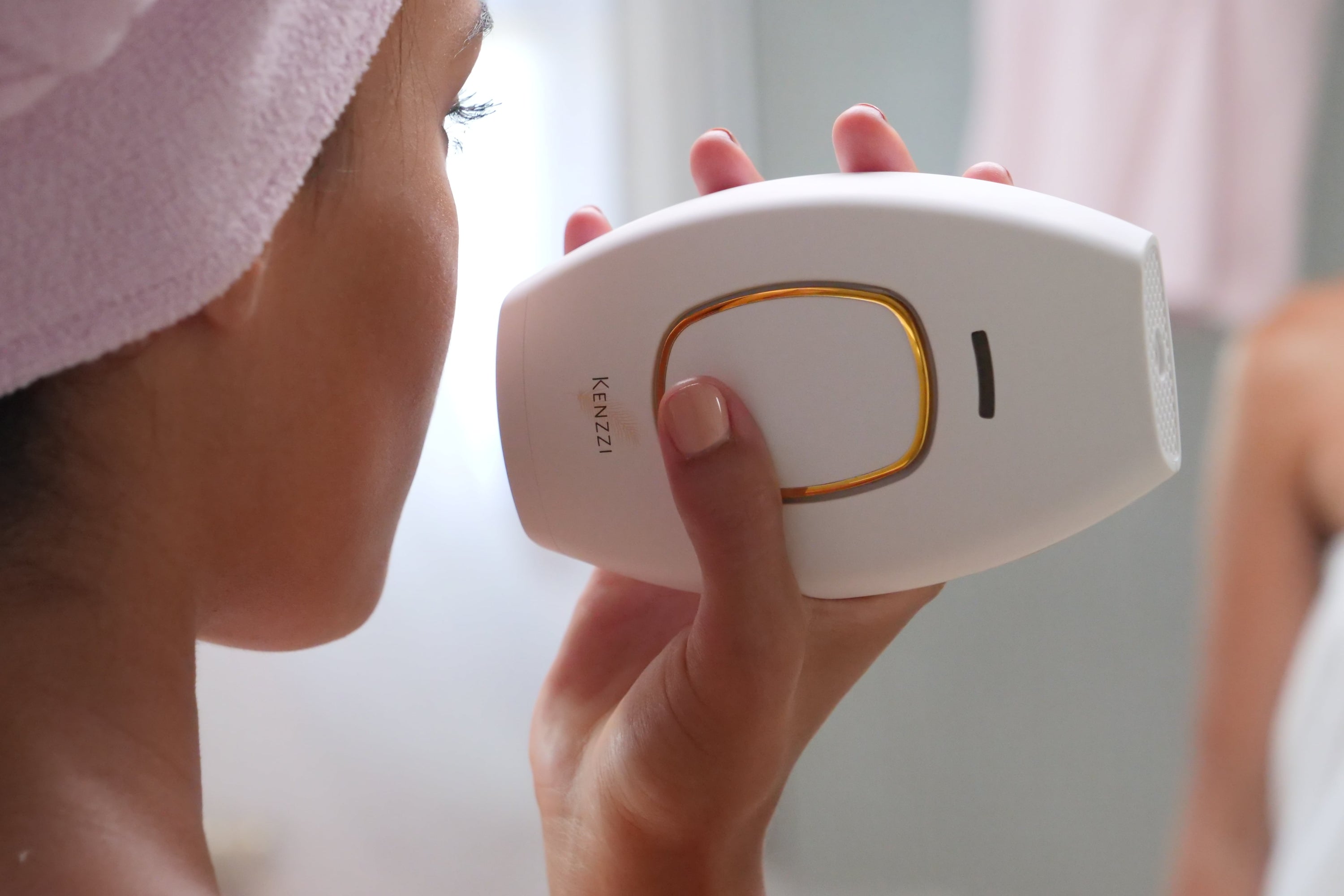 Experience the Future of Skincare with Kenzzi
Step into the future of skincare with the groundbreaking KENZZI Multi+ Handset. This revolutionary device is your all-in-one solution, redefining beauty routines. Experience the magic of hair removal, made effortless and effective. But it doesn't stop there—our cutting-edge acne lens is designed to minimize breakouts and reveal your best skin yet. Elevating the innovation further, the age spot lens erases the years, leaving you with a radiant, youthful complexion. Embrace the new era of skincare with KENZZI Multi+.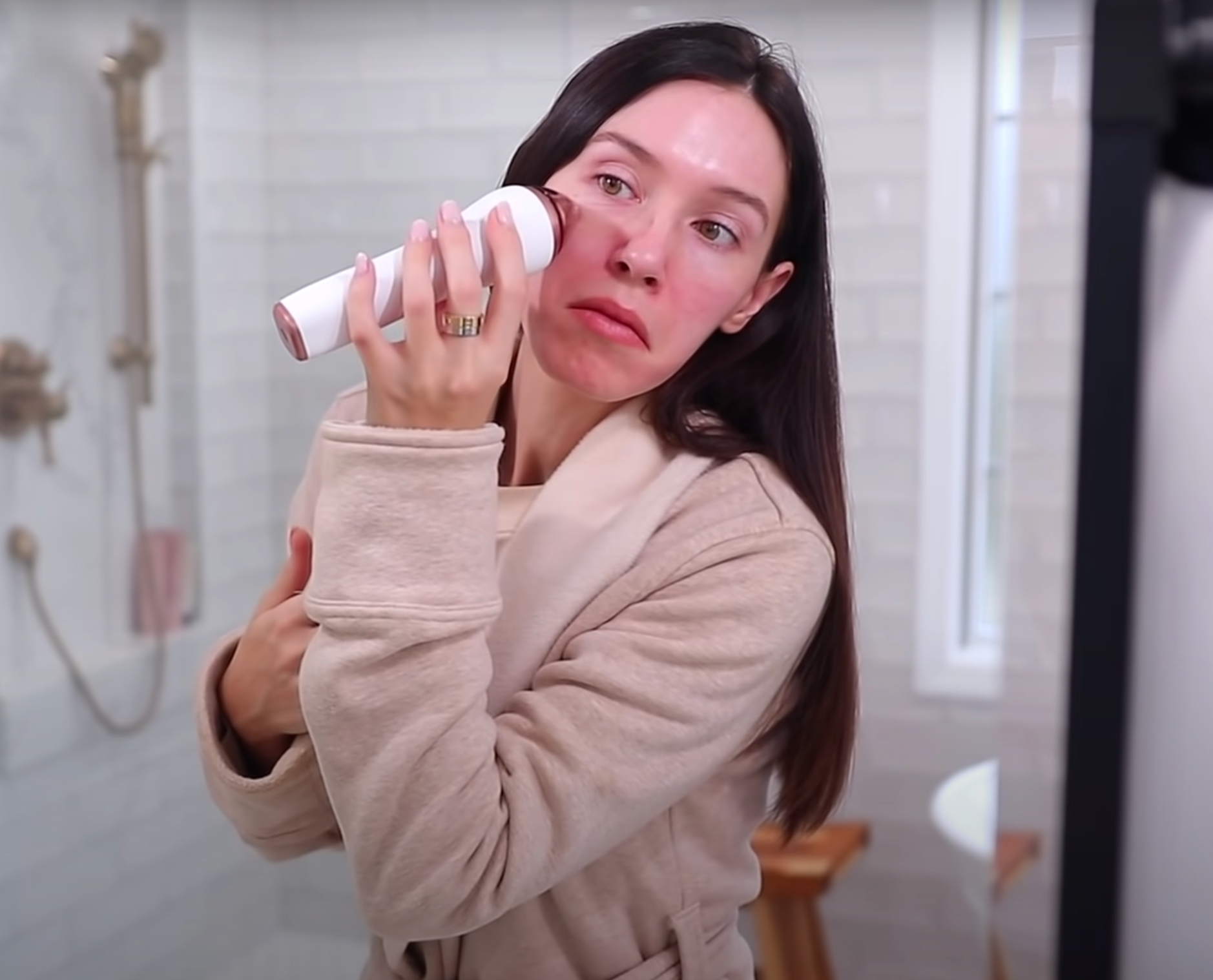 Unlock Your Skin's Radiance
The Kenzzi Microdermabrasion Handset and Ultrasonic Wand are a dynamic duo for maintaining your skin's health and radiance. Working in harmony, these two devices deliver a comprehensive skincare experience. The Microdermabrasion Handset exfoliates gently, effectively removing dead skin cells and promoting cell turnover, resulting in a smoother, more vibrant complexion. The Ultrasonic Wand takes skincare to the next level, helping maintain even skin tone and clearing stubborn blocked pores. The combination of these two tools maximizes your skincare regimen, leaving your skin rejuvenated and glowing. Embrace the power of Kenzzi and unlock the secret to healthier, clearer, and more radiant skin.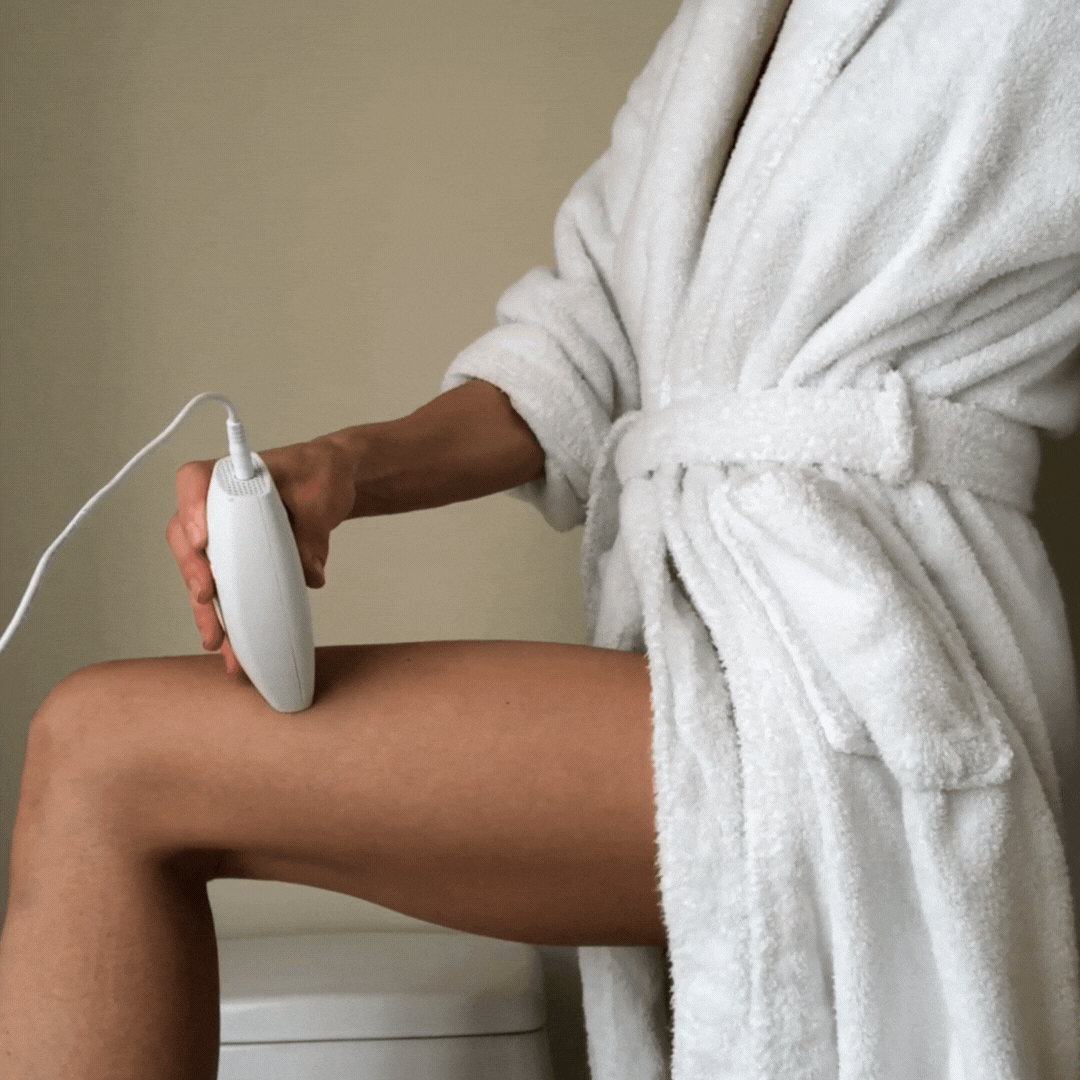 9 Minute Treatments*
The KENZZI Multi+ Auto Pulse function revolutionizes your hair removal routine. With this feature, you can cover areas from your back to your bikini line in a mere 9 minutes*, delivering swift and efficient hair removal. The KENZZI Multi+'s advanced technology streamlines the process, allowing you to reclaim your schedule and enjoy your favorite pursuits while still achieving effective and long-lasting hair removal results.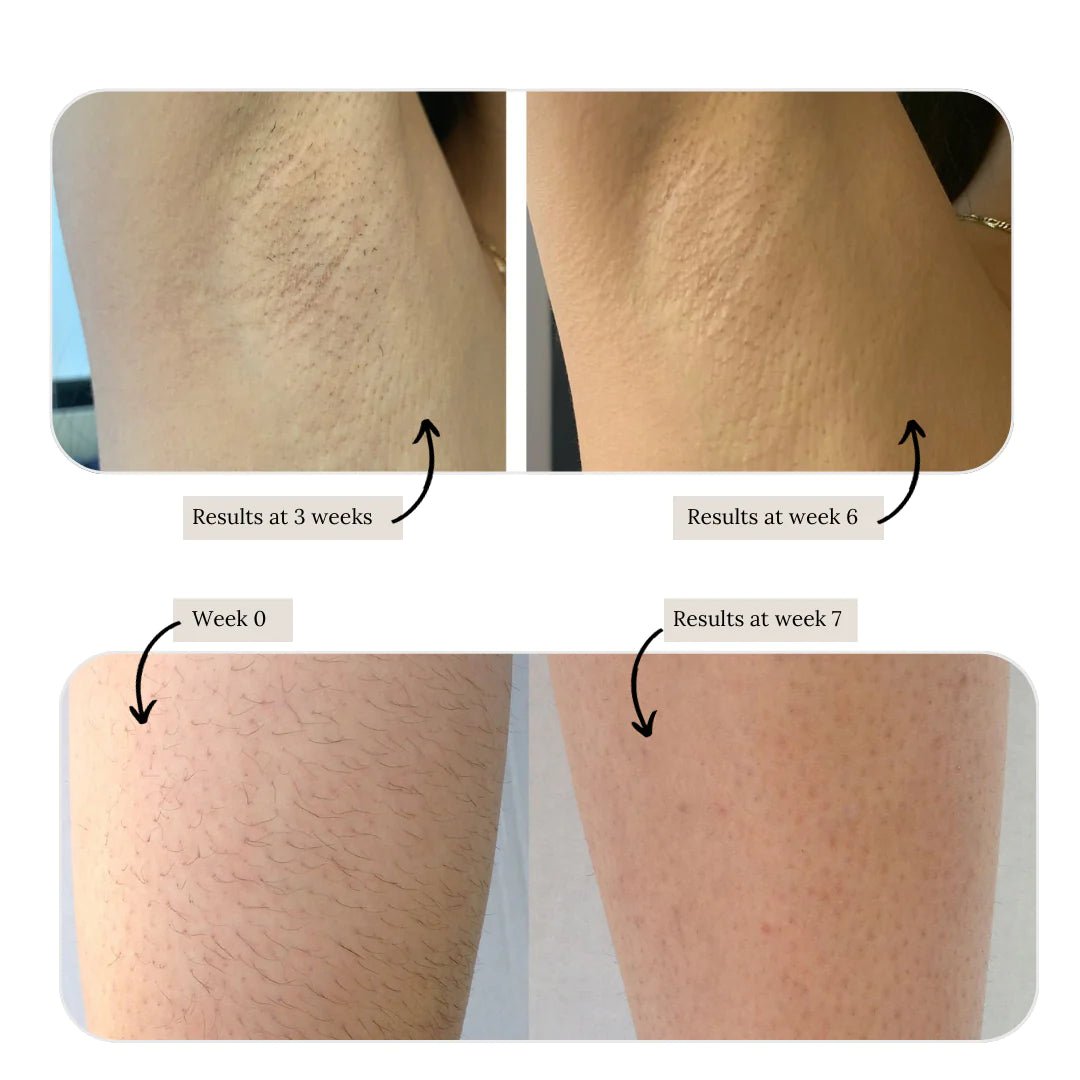 Your Journey to Smoother, Hair-Free Skin
Our at-home hair removal device is designed for gradual, noticeable results over a 12-week journey. In just 2-3 weeks, you'll start to observe finer hair regrowth and patchier areas in treated regions. As our IPL technology disrupts hair follicles, you'll notice hair becoming sparser and lighter in the following 4-8 weeks. By the 12-week mark, most users achieve full hair reduction. Discover the convenience and confidence of Kenzzi, as we help you on your path to smoother, hair-free skin.
Erase Age Spots
Discover the groundbreaking KENZZI Multi+ for age spot reduction. Our scientifically engineered lenses finely tune the IPL hair removal handset's wavelength to efficiently reduce and eliminate age spots. Achieve remarkable results by using the KENZZI Multi+ just twice a week over a 12-week period. Experience the transformative power of this technology in rejuvenating your skin and diminishing age-related blemishes, making your skin look and feel more youthful.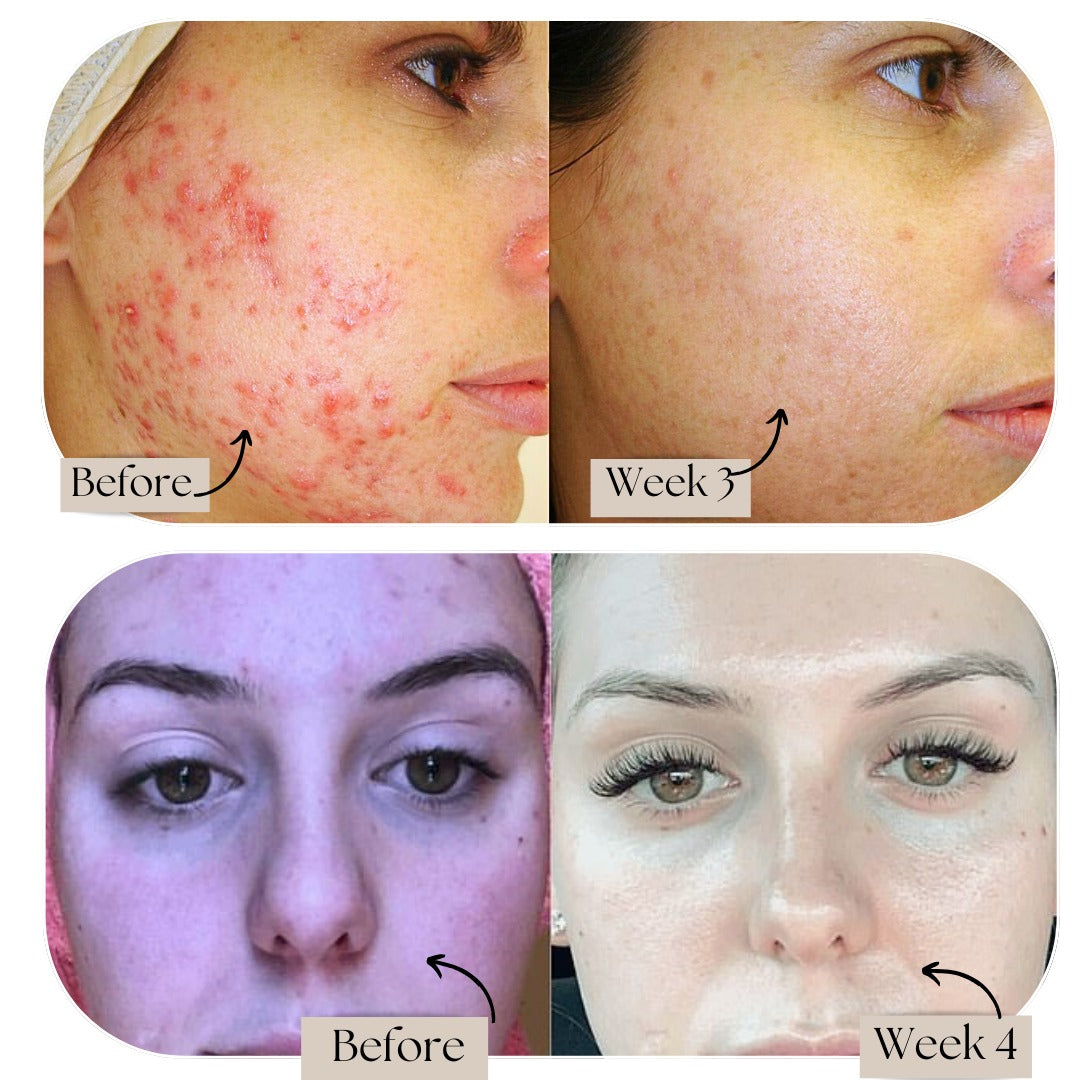 KENZZI Multi+: Your Breakout Buster
Combat breakouts with the KENZZI Multi+. Our specially engineered lenses alter the wavelength, targeting bacteria on the skin, effectively reducing the risk of breakouts and acne. Experience a clearer, healthier complexion as the KENZZI Multi+ advanced technology works to minimize skin imperfections and improve your overall skincare routine.